The festival of Eid al-Fitr, the Festival of Fast-breaking, is a significant religious holiday celebrated by Pakistani Muslims that marks the end of Ramadan, the Islamic holy month of fasting. This two-to-three-day festival take place immediately following the end of the month of Ramadan and is the mainly important and joyous performance of the Islamic faith.
Eid-ul-Fitr Holidays 2022 in Pakistan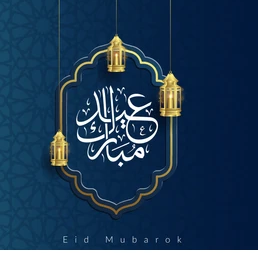 Much of the rest of the holiday is centered on food and fellowship and As the date of Eid depends on the sighting of the moon, there may be difference in the exact date that is celebrated around the world. Eid ul-Fitr is celebrated in Pakistan by much religious fervour and general happiness and Muslims, Eid al-Fitr is a festival to show gratitude to Allah for the help and strength he give them throughout the month of Ramadan to assist them practice self-control.
Year
Date
Day
Holiday
2022
3 May
Tue

Eid ul-Fitr

4 May
Wed

Eid ul-Fitr Holiday

5 May
Thu

Eid ul-Fitr Holiday