FBISE Federal Board 9th Class Date Sheet 2022
The Board of Intermediate & Secondary Education Bise Federal has announced the examination date for the 9th class. Dear Candidates, Federal Board is going to publicize Date sheet for Matric and SSC Annual Examination 2022 will start from 17 May 2022. The FBISE Board which was recognized through legislation under the Federal Education Act, 1968 in Pakistan.
FBISE Federal Board 9th Class Date Sheet 2022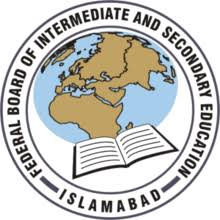 The date sheet 9th class 2022 will be obtainable on this page when it will be confirmed by the Federal board. It is authorized through organizational and financial authority to organize, regulate, increase and control Intermediate and Secondary Education in general and conduct examination in institution associated through it.
The purpose to announce the date sheet is that students can get ready themselves for the annual examination. It is very vital for the student to stay up to date with all the newest news coming from their individual boards, so that's why this page will help you to keep you from so keep visit this page frequently.
DATE & DAY
EVENING SESSION 02:00 PM to 05:00 PM(PST)
02-08-2021
Monday

Physics-I(011)
Economics-I(018)
Dress Making & Fashion Designing-I(104)

03-08-2021
Tuesday

English-II (Compulsory)(501)
English-II (Compulsory)(HIC)(701)

04-08-2021
Wednesday

Commercial Geography-I(025)
Arabic-I(026)
Essential of Home Economics-I(055)
Welding (ARC & GAS)-I(103)
Elements of Home Economics-I(HIC)(235)

05-08-2021
Thursday

Islamyat-II(Compulsory)(608)
Ikhlakiyat (Ethics)-II(638)
Islamiyat-II(Compulsory)(808)

06-08-2021
Friday

Islamic Studies-II(021)
Electric Wiring-I(101)
Motor WIring-I(117)
Electric Wiring-I(HIC)(244)

07-08-2021
Saturday

Pkaistan Studies-II(606)
Pkaistan Studies-II(HIC)(806)

08-08-2021
Sunday
CLOSED DAY
09-08-2021
Monday

Chemistry-I (012)
General Science-I (015)

10-08-2021
Tuesday

Urdu-II(Compulsory)(502)
Geogrphy of Pakistan-II(in lieu of Urdu-II)(504)
Urdu-II(Compulsory)(HIC)(702)

11-08-2021
Wednesday

Civics-I(017)

12-08-2021
Thursday

Islamiyat-I(Compulsory)(108)
Ikhlakiyat(Ethics)-I(138)
Islamiyat-I(Compulsory)(HIC)()308

13-08-2021
Friday

Clothing & Textile-I(032)
Education-I(039)
Education-I(HIC)(239)

14-08-2021
Saturday
CLOSED DAY
15-08-2021
Sunday
CLOSED DAY
16-08-2021
Monday

English-I(Comp;usory)(001)
English-I(Compulsory)(HIC)(201)

17-08-2021
Tuesday
CLOSED DAY
18-08-2021
Wednesday
CLOSED DAY
19-08-2021
Thursday
CLOSED DAY
20-08-2021
Friday

Mathematics-I(010)
General Mathematics-I(114)
Mathimatics-I(HIC)(202)

21-08-2021
Saturday

Urdu-I(Compulsory)(002)
Geography of Pakistan-I(in lieu of Urdu)(004)
Urdu-I(Compulsory)(HIC)(202)

22-08-2021
Sunday
CLOSED DAY
23-08-2021
Monday

English Literature-I (in lieu of Urdu-I)
(in lieu of English-I)(003)(040)
English Elective-I(037)
Health & Physical Education-I(043)
Computer Hardware-I(112)

24-08-2021
Tuesday

Pakistan Studies-I(106)
Pakistan Studies-I(HIC)(306)

25-08-2021
Wednesday

Biology-I(013)
Computer Science-I(041)
Computer Science-I(HIC)(241)

26-08-2021
Thursday
CLOSED DAY
27-08-2021
Friday

Geography-I(022)
Food & Nutrition-I(029)
Wood Work & Furniture Working-I(102)

28-08-2021
Saturday
CLOSED DAY
29-08-2021
Sunday
CLOSED DAY
30-08-2021
Monday

Islamic History-I(019)
Art & Model Drawing-I(042)
Art & Model Drawing-I(HIC)(224)