Federal Board of Intermediate and Secondary Education FBISE is an educational board in Islamabad and The Federal Board of Intermediate and Secondary Education Islamabad institute in 1975, is an self-governing organization of the Ministry of Education. The pandemics completed a very bad impact on the studies and now Grade 10th exams 2022 will start in July. But earlier than that, you have to know regarding the Matric Date Sheet 2022.
FBISE Federal Board Matric 10th Class Date Sheet 2022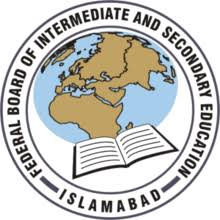 The Board of Intermediate & Secondary Education Bise Federal has publicize the exam date of class 10 for session 2022. The committee has also announced that the wait in the exam session has come to face since of the 3rd wave of the Covid-19.
Board is holding and modifiable the intermediate and matriculation level behavior in schools and colleges. Students of 10 class must start preparing for their examinations and On a picky day, a date sheet for 10 class will be provided. The board is fully concerned in the development of intermediate and matriculation results for private and general class students.
As all students recognize the importance of the examination schedule and now you have to be serious through your studies. Examinations will be held following the official board's date sheet and Students of Federal Board no require to search out wherever else just necessitate to visit this page on daily basis, upload Date Sheet 2022 as per Federal Board publicize its final date for examinations.
Date & Day
Morning Session

9 AM to 12 PM

Evening Session

2 PM to 5 PM

17 May, Tuesday
Physics-I (011)

Civics-I (017)

Geography-II (522)

Dress Making and Fashion Designing-I (104)

Internet of Things Software Development-I

Applied Electrician-I (125)

–
18 May, Wednesday
Physics-II (511)

Civics-II (517)

Clothing and Textile-II (532)

Dress Making and Fashion Designing-II (604)

Economics-I (018)

Motor Winding-I (117)

Graphic Designing-I (133)

Plumbing and Solar Water Heating System(I)-I (135)

19 May, Thursday
Islamiyat-I (Compulsory) (108)

Ikhlakiyat (Ethics)-I (138)

Islamiyat-I (Compulsory) (HIC) (108)

Economics-II (518)

Electrical Wiring-II (601)

Electrical Wiring-II (HIC) (744)

20 May, Friday
Pakistan Studies-II (606)

Pakistan Studies-II (HIC) (806)

–
21 May, Saturday
Urdu-I (Compulsory) (002)

Geography of Pakistan-I (in lieu of Urdu-I) (004)

Urdu-I (Compulsory) (HIC) (202)

–
22 May, Sunday
23 May, Monday
Biology-II (513)

Computer Science-II (541)

Wood Work and Furniture Making-II (602)

Welding (ARC and Gas)-II (603)

Computer Science-II (HIC) (741)

Food and Nutrition-I (029)

Arabic-I (026)

Welding (ARC and Gas)-I (103)

Health and Physical Education –I (043)

Computer Hardware-I (112)

Industrial Electrician-I (126)

Internet of Things Hardware Development-I (141)

Islamic History-II (519)

English Elective-II (537)

English Literature-II (in lieu of English-II) (540)

24 May, Tuesday
English-I (Compulsory) (001)

English-I (Compulsory) (HIC) (201)

–
25 May, Wednesday
Urdu-II (Compulsory) (502)

Geography of Pakistan-II (in lieu of Urdu-II) (504)

Urdu-II (Compulsory) (HIC) (702)

Media Production-I (134)

Plumbing and Solar Water Heating System (II)-I (136)

Dress Making-I (139)

–
26 May, Thursday
Biology-I (013)

Computer Science-I (041)

Commercial Geography-I (025)

Computer Science-I (HIC) (241)

Fashion Designing-I (137)

Professional Cooking-I (130)

Art and Model Drawing-II (524)

Art and Model Drawing-II (HIC) (724)

English Literature-I (in lieu of Urdu-I/English-I) (003) (004)English Elective-I (037)

Electrical Wiring-I (101)

Electrical Wiring-I (HIC) (244)

Islamic Studies-II (521)

27 May, Friday
Islamiyat –II (Compulsory) (608)

Ikhlakiyat (Ethics)-II (638)

Islamiyat –II (Compulsory) (HIC) (808)

–
28 May, Saturday
Mathematics-I (010)

General Mathematics-I (114)

Mathematics-I (HIC) (210)

–
29 May, Sunday
30 May, Monday
Clothing and Textile-I (032)

Education-I (039)

Education-I (HIC) (239)

Cosmetology (Hair and Beauty Services)-I (121)

Introduction of Tourism-I (123)

Geography-I (022)

Elements of Home Economics-II (HIC) (735)

Arabic-II (526)

Essential of Home Economics-II (555)

31 May, Tuesday
Mathematics-II (510)

General Mathematics-II (614)

Mathematics-II (HIC) (710)

Islamic History-I (019)
1 June, Wednesday
Chemistry-I (012)

General Science-I (015)

General Science-I (HIC) (215)

Health and Physical Education-II (543)
2 June, Thursday
Chemistry-II (512)

General Science-II (515)

General Science-II (HIC) (715)

Art and Modeling Drawing-I (024)

Art and Modeling Drawing-I (HIC) (224)

3 June, Friday
Pakistan Studies-I (106)

Pakistan Studies-I (HIC) (306)

–
4 June, Saturday
English-II (Compulsory) (501)

English-II (Compulsory) (HIC) (701)

–
5 June, Sunday
6 June, Monday
Education-II (539)

Education-II (HIC) (739)

Essential of Home Economics-I (055)

Wood Work and Furniture Making-I (102)

Elements of Home Economics-I (HIC) (235)

Commercial Geography-II (525)

Motor Winding-II (617)

7 June, Tuesday
Islamic Studies- (021)

Esthetics (Hair and Beauty Services)-I (122)

Tourism-I (124)

Fundamentals of Cooking-I (129)

Food and Nutrition-II (529)

–