How to Apply for Driving License in Lahore
You can now acquire a automated driving license in Lahore quite simply, thanks to the hard work of Lahore Traffic Police. The new organization has apparently been set up to cut down on long queue and waiting time. The motive is quite noticeable that it takes weeks and even months to procedure your driving license request.
How to Apply for Driving License in Lahore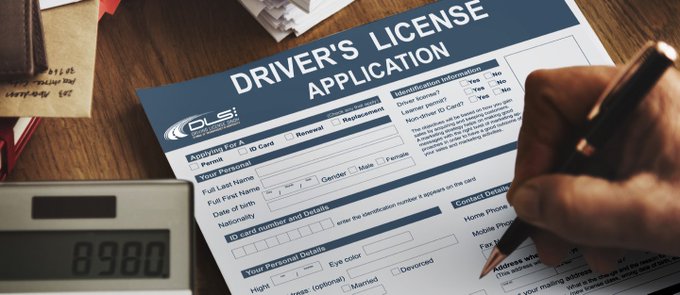 transport your documents and photographs down so that you obtain your learner's license in the first appointment only. Driving without Driving license can make so many issues for you, Not just the Challan but in case of accident you will be measured guilty no matter if the error was not yours.
Required Documents for permanent Driving License in Lahore
Application Form A
Original learner's permit of at least 6 weeks.
Medical certificate
3 attested passport size fresh photographs
An attested copy of CNIC
Paste the fees ticket on the document
Through DLIMS, the government of Punjab has centralized the process of issuing driving license in the province's 36 districts, you can't apply for a driving license from any region of Punjab. The PITB has devise a digital system for the management and issuance of driving license; the Driving License Issuance and Management System (DLIMS).
Documents Required for International Driving License in Lahore
Required International Application Form
A copy of CNIC
A copy of driving license
A copy of valid Pakistani passport along with visa
2 attested passport size photographs
Ticket of court fees of only PKR 66
Bank challan fees is of PKR 450
Read Also
An important note to reveal here is that if you desire to renew your license, you require not provide the notional and Driving test, all you require is to submit the required documents to the licensing center in person. This system is facilitate citizens to apply for a driving license in Lahore online.
Documents required for the renewal of driving license in Lahore
Fill out Application Form E
2 passport size photographs
A copy of your CNIC
Original Driving License
Medical Report
Fee Schedule For Computerized Driving License
| | | | | |
| --- | --- | --- | --- | --- |
| Sr No. | Category | Test Fee(Rs.) | Issue Fee for 5 Years (Rs.) | Total Fee (Rs.) |
| 1 | Motorcycle | 50 | 500 | 550 |
| 2 | Motor Car | 150 | 750 | 900 |
| 3 | Delivery Van | 60 | 280 | 340 |
| 4 | Tr.Com | 100 | 500 | 600 |
| 5 | Tr.Agri | 50 | 250 | 300 |
| 6 | LTV | 150 | 750 | 900 |
| 7 | HTV | 200 | 1000 | 1200 |
| 8 | Road Ruler | 100 | 500 | 600 |
| 9 | Loco Moto | 140 | 660 | 800 |
| 10 | Invalid Carriage | 20 | 100 | 120 |
| 11 | Motorcycle + Car | 200 | 750 | 950 |
| 12 | Motorcycle + LTV | 200 | 750 | 950 |
| 13 | Motorcycle + Rickshaw | 100 | 450 | 550 |
| 14 | Motor CAB + Rickshaw | 100 | 450 | 550 |
| 15 | LTV + PSV | 150 | 750 | 900 |
| 16 | HTV + PSV | 200 | 1000 | 1200 |