How to Apply for Sehat Sahulat Programme
The sehat card online registration has been started; the low income family can get benefits from this program that is working under Punjab health initiative Management Company and Prime Minister Health Programme. All recipient will be entitled to free-of-cost hospitalization, emergency services, in-patient services (all medical and surgical cases), injuries, transfer transportation, motherhood services and free follow-ups and consultancy.
How to Apply for Sehat Sahulat Programme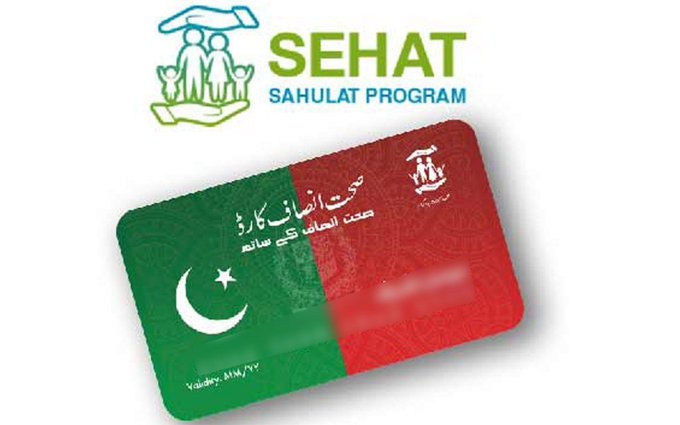 Currently, all citizens of Pakistan earn less than $2/day (approximately PKR 340) can access this series and be given free medical care, as surveyed under Ehsaas Kafaalat / Benazir Income Support Program (BISP). Sehat Sahulat program is a large step towards social benefit reforms. The initiative was first launch in Khyber Pakhtunkhwa as Sehat Insaf Card in September to offer free-of- charge health care to families living the poverty line.
After reaching the empaneled hospital you may move toward the dedicated PMNHP representative oppose for further assistance. Sehat Sahulat Program is a landmark towards social welfare reforms; ensuring that the recognized under-privileged citizens crossways the country get access to their entitled medical health care in a swift and stately manner with no any financial obligations.
Punjab taking other steps to offer health cards in other districts of Punjab to offer good health facilities to poor and in need families of Punjab. Under the program, millions of people go to low-income families are receiving swift and free inpatient healthcare services with no any financial obligations.
STEP 1:

Check your Eligibility

SMS your National Identity Card Number to 8500, to check your eligibility in the program .

STEP 2:
Get your Sehat Insaf card / Qaumi Sehat Card
In case you have been declared eligible, you can receive your Sehat Insaf card / Qaumi Sehat Card from the card distribution center developed in your district. All beneficiaries will be allowed to free-of-cost hospitalization, emergency services, in-patient services (all medical and surgical cases), injuries, referral transportation, maternity services, and free follow-ups and consultancy and now below you can get the question answer regarding Sehat Card are given below :
میرے صحت کارڈ کی میعاد ختم ہوگئی ہے۔ نیا کارڈکیسے حاصل کیا جاسکتا ہے؟

-صحت کارڈ کی میعاد ختم نہیں ہوتی۔ کارڈ کی میعاد ختم ہونے کی تاریخ میں توسیع ہر سال خود بخود ہوجاتی ہے

صحت کارڈ میرے والدین کے نام پر ہے۔ کیا میں اس میں اپنا علاج کروا سکتا ہوں؟

ہاں ، اگر آپ غیر شادی شدہ ہیں۔
اگر آپ شادی شدہ ہیں ، تو آپ کے والدین کے کارڈ میں آپ کا علاج ممکن نہیں ہے

میرا نام صحت سہو لت پروگرام میں شامل نہیں ہے۔ میں اپنا اندراج کیسے کروں؟

صحت سہو لت پروگرام میں اندراج کا کوئی طریقہ کار نہیں ہے۔ -اگر آپ خیبر پختونخوا سے ہیں ، تو حکومت خیبر پختونخواہ کے اعلان کے مطابق ہر خاندان کو تقریبآ دو سےآٹھ مہینوں میں اپنا کارڈ مل جائے گا ]

کیا اس کارڈ میں ہر طرح کی بیماریوں کا علاج کیا جاتا ہے؟

-اس اسکیم میں کسی بھی قسم کی او پی ڈی علاج شامل نہیں ہے -اس کے علاوہ جو علاج اس اسکیم میں نہیں ہے وہ ڈاؤن لوڈ سیکشن میں موجود ہے

اگر کارڈ استعمال نہیں کیا گیا، تو اس میں موجود رقم ادا کی جائے گی؟

ہر گز نہیں۔ کارڈ صرف اسپتال میں داخلے اور علاج کے لئے استعمال کیا جاسکتا ہے۔ استعمال نہ کرنے کی صورت میں کسی بھی قسم کی رقم فراہم نہیں کی جائے گی۔