Pakistan Super League (PSL) 2022 will be the 7th season of PSL, the main franchise Twenty20 cricket league of Pakistan. The safety strict for players and fans meeting to make sure security local and oversea players. This edition of the Pakistan Super League will have a total of 34 matches, with every team playing all other twice in the group stage.
Most Wickets in PSL 2022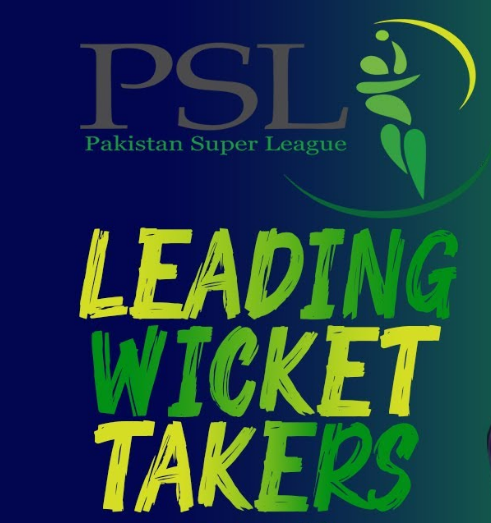 6th seasons into that journey, cricket fans in Pakistan and crossways the globe can say that they have seen several really high-quality bowlers emerge. With the Pakistan Super League 2022 imminent, it's time we seem back at the all-time most important wicket-takers in PSL.
The top 4 teams from the group stage will be eligible for the play-offs. Left-arm pacer Wahab Riaz leads the table by relatively a healthy outskirts at this time and He has taken 76 wickets from 55 matches that have played for Peshawar Zalmi.
Highest Wicket taker in PSL 2022
| PLAYER | MAT | INNS | RUNS | WKTS | BBI | ECON | AVE |
| --- | --- | --- | --- | --- | --- | --- | --- |
|   Shaheen Afridi | 13 | 13 | 394 | 20 | 3/30 | 7.57 | 19.70 |
|   Shadab Khan | 9 | 8 | 207 | 19 | 5/28 | 6.46 | 10.89 |
|   Zaman Khan | 13 | 13 | 386 | 18 | 4/16 | 8.24 | 21.44 |
|   Shahnawaz Dahani | 11 | 11 | 336 | 17 | 3/19 | 9.33 | 19.76 |
|   Khushdil Shah | 12 | 12 | 223 | 16 | 4/35 | 6.89 | 13.93 |