Sehat Insaf Card Hospitals Complete List
Here's the full Sehat Insaf Card Hospitals List for Punjab and You can check all the cover hospitals in the Sehat Card Hospital List by your district. Using the Sehat Insaf Card or health card, patients will be capable to avail free medical conduct in various empanelled hospitals across Punjab (Pakistan) in dissimilar districts like Lahore, Rawalpindi, Gujrat, Kasur, Bahawalpur, Okara, Sheikhupura, Sialkot, Multan, Faisalabad, Gujranwala according to the Sehat Sahulat Program.
Sehat Insaf Card Hospitals Complete List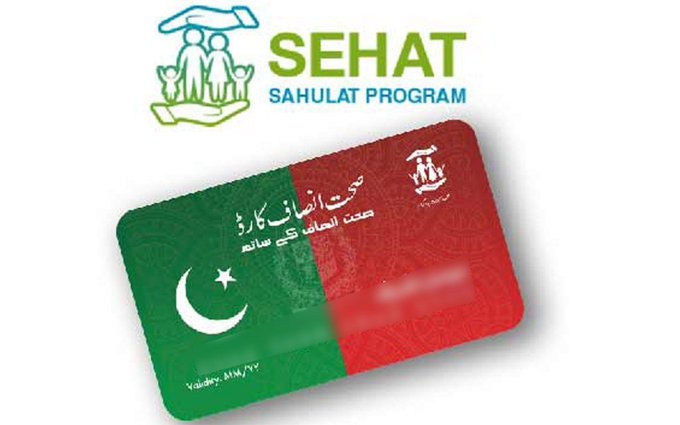 The Sehat Insaf Cardholders can benefit of free medical treatment in different panel hospitals crossways dissimilar districts of Punjab, KP, and Islamabad Capital Territory. Like other insurance schemes, Sehat Sahulat Programme has a list of predefined hospitals where the Sehat Insaf Cardholders can use the services. These are called the panel hospitals.
Through the exception of an emergency like a road traffic accident, if you go to a panel hospital outside your district with no a referral letter, your treatment may be refuse under the scheme, and you will have to pay for your own treatment and now below you can get the Sehat Insaf Card Hospitals Complete List.
Sehat Insaf Card Hospitals List
| PROVINCE | DISTRICT | SEHAT CARD PANEL HOSPITAL | TYPE | HOSPITAL ADDRESS |
| --- | --- | --- | --- | --- |
| AJK | BAGH | DISTRICT HEAD QUARTER BAGH | PUBLIC | BAGH |
| AJK | BAGH | ALLIED HOSPITAL BAGH | PRIVATE | BAGH |
| AJK | BHIMBER | DISTRICT HEAD QUARTER BHIMBER | PUBLIC | WARD NO 01, SAIRLA, BHIMBER CITY AZAD KASHMIR |
| AJK | HATTIAN BALA | DISTRICT HEAD QUARTER HOSPITAL JHELUM VALLEY | PUBLIC | HATTIAN BALA JHELUM VALLEY. |
| AJK | KOTLI | MANZOOR HOSPITAL AND SURGICAL COMPLEX | PRIVATE | BYPASS ROAD NEAR LARI ADDA KOTLI AJK |
| AJK | KOTLI | ANWAR MEMORIAL HOSPITAL | PRIVATE | NEAR P.O BOX OFFICE KOTLI A.K |
| AJK | KOTLI | DISTRICT HEADQUARTER HOSPITAL | PUBLIC | HOSPITAL GALI KOTLI A.K |
| AJK | KOTLI | YOUNIS MEDICAL CENTRE AND SURGICAL COMPLEX | PRIVATE | HOSPITAL CHOWK KHUIRATTA (A.K) |
| AJK | KOTLI | ALAM MEMORIAL HOSPITAL | PRIVATE | NEAR GENERAL BUS STAND KOTLI A.K |
| AJK | MIRPUR | DISTRICT HEAD QUARTER TEACHING HOSPITAL MIRPUR | PUBLIC | MIRPUR |
| AJK | MIRPUR | MOHI UD DIN TEACHING HOSPITAL | PRIVATE | NEW INDUSTRIAL AREA, D-4, MIRPUR AJK |
| AJK | MUZAFFARABAD | MEHRAJ SURGICAL CARE | PRIVATE | MEHRAJ SURGICAL CARE, |
| AJK | MUZAFFARABAD | MUZAFFARABAD GENERAL HOSPITAL MUZAFFARABAD | PRIVATE | CMH ROAD MUZAFFARABAD |
| AJK | MUZAFFARABAD | H.H SKBZ AK COMBINED MILITARY HOSPITAL MZD | PUBLIC | CMH ROAD MUZAFFARABAD |
| AJK | MUZAFFARABAD | PIMA AL HAJRI HOSPITAL | PRIVATE | CMH ROAD, OPPOSITE CMH MUZAFFARABAD, |
| AJK | MUZAFFARABAD | KASHMIR SURGICAL AND GENERAL HOSPITAL | PRIVATE | POLTRY FORM ROAD NEAR CMH MUZAFFARABAD |
| AJK | NEELUM | DISTRICT HEAD QUARTER HOSPITAL NEELUM | PUBLIC | DHQ HOSPITAL NEELUM VALLEY ROAD ATH MUQAM |
| AJK | POONCH | H.H SKBZ AK COMBINED MILITARY HOSPITAL RAWALAKOT | PUBLIC | CMH ROAD RAWALAKOT POONCH |
| AJK | SUDHNOTI | DISTRICT HEAD QUARTER PALLANDARI | PUBLIC | SUDHNOTI |
| BLN | KILLA ABDULLAH TEST CITY | ASDF HOS | PRIVATE | QUETTA |
| CAP | ISLAMABAD | AKBER NIAZI TEACHING HOSPITAL | PRIVATE | DR. AKBAR NIAZI TEACHING HOSPITAL, |
| CAP | ISLAMABAD | U HEALTH INTERNATIONAL HOSPITAL | PRIVATE | KORATANA MOR, OPPOSITE GATE 4 DHA PHASE 2 MAIN G.T ROAD ISLAMABAD |
| CAP | ISLAMABAD | MAX HEALTH HOSPITAL | PRIVATE | G-8 MARKAZ, 12 K ROAD, ISLAMABAD |
| CAP | ISLAMABAD | ISRA ISLAMIC FOUNDATION G. LIMITED | PRIVATE | AL-NAFEES MEDICAL COLLEGE, |
| CAP | ISLAMABAD | RIPHAH INTERNATIONAL HOSPITAL | PRIVATE | OPPOSITE GATE 7 DHA PHASE II, SECTOR K, EXPRESSWAY, ISLAMABAD |
| CAP | ISLAMABAD | HBS TRUST | PRIVATE | MAIN LETHRAR ROAD, NAIABADI, ALIPUR FARASH, ISLAMABAD |
| CAP | ISLAMABAD | NUCLEAR, MEDICINE, ONCOLOGY, RADIOLOGY INSTITUTE | PUBLIC | G-8, ISLAMABAD |
| CAP | ISLAMABAD | ZOBIA HOSPITAL | PRIVATE | PLOT # 150, STREET # 30, G-9/1 I AND T CENTER ISLAMABAD |
| CAP | ISLAMABAD | PAKISTAN INSTITUTE OF MEDICAL SCIENCES | PUBLIC | IBN E SINA ROAD, G-8/3 |
| CAP | ISLAMABAD | MEDIKAY CARDIAC CENTER | PRIVATE | PARK ROAD, CHAK SHAHZAD ISLAMABAD |
| CAP | ISLAMABAD | ISLAMABAD INTL HOSPITAL AND RESEARCH CENTER | PRIVATE | E-11/2, MAIN D-12 DOUBLE ROAD, NORTHERN STRIP FECHS, ISLAMABAD |
| CAP | ISLAMABAD | WATIM MEDICAL COLLEGE and HOSPITAL | PRIVATE | MAIN GT ROAD NEAR T CHOWK RAWAT ISLAMABAD |
| CAP | ISLAMABAD | GLOBAL HEALTH SERVICES PVT. LTD. (QIH) | PRIVATE | QUAID-E-AZAM INTERNATIONAL HOSPITAL NEAR GOLRA MOOR PESHAWAR ROAD-RAWALPINDI |
| CAP | ISLAMABAD | KHATOON HOSPITAL ISLAMABAD | PRIVATE | PLOT #124, BLOCK F, 0-9 POLICE FOUNDATION |
| CAP | ISLAMABAD | DR.SADAF SPECIALIZED HOSPITAL | PRIVATE | ISLAMABAD |
| FAT | BAJAUR AGENCY | SHIFA SURGICAL COMPLEX | PRIVATE | NEAR A.H.Q HOSPITAL BAJAUR AGENCY |
| FAT | BAJAUR AGENCY | MADINA MEDICAL CENTER PVT LIMITED | PRIVATE | OPPOSITE DHQ HOSPITAL KHAR BAJAUR |
| FAT | BAJAUR AGENCY | ITEFAQ MEDICAL COMPLEX TEMERGRAH | PRIVATE | LOWER DIR |
| FAT | BAJAUR AGENCY | DHQ BAJAUR | PUBLIC | KHAR, BAJAURY AGENCY |
| FAT | BAJAUR AGENCY | NOOR MEDICAL COMPLEX AND MATERNITY HOME | PRIVATE | BAJAUR AGENCY |
| FAT | KHYBER AGENCY | KHYBER GENERAL HOSPITAL | PRIVATE | LANDI KOTAL ROAD OPPOSITE RAILWAY STATION KHYBER AGENCY |
| FAT | MOHMAND AGENCY | DISTRICT HEAD QUARTER MOHMAND | PUBLIC | GHALANAI MOHMAND AGENCY |
| GBL | BALTISTAN | BALTISTAN SURGICAL AND MEDICAL COMPLEX | PRIVATE | SKARDU |
| GBL | BALTISTAN | DISTRICT HEAD QUARTER SKARDU | PUBLIC | NULL |
| GBL | BALTISTAN | ABDULLAH HOSPITAL SKARDU | PRIVATE | CLIFTON PUL ROAD |
| GBL | GHIZER | AGHA KHAN COMPREHENSIVE HEALTH CENTER SINGAL GHIZER | PUBLIC | SINGAL GHIZER |
| GBL | GILGIT | CITY HOSPITAL GILGIT | PUBLIC | CITY HOSPITAL, GILGIT, |
| GBL | GILGIT | AGHA KHAN MEDICAL CENTER GILGIT | PRIVATE | NOMAL GILGIT ROAD, CHILMISH DAS GILGIT BALTISTAN |
| GBL | GILGIT | PROVINCIAL HEADQUARTER HOSPITAL, GILGIT | PUBLIC | HOSPITAL COLONY NEAR GOVERNER HOUSE GILGIT |
| GBL | HUNZA NAGAR | AGHA KHAN COMPREHENSIVE HEALTH CENTER HUNZA | PRIVATE | ALIABAD HUNZA NAGAR |
| GBL | SKARDU | ZUBAIDA KHALIQ MEMORIAL HOSPITAL | PRIVATE | SERMIK SKARDU |
| GBL | SKARDU | MAQPOON HOSPITAL SKARDU | PRIVATE | MAQPOON HOSPITAL SKARDU |
| KP | ABBOTTABAD | AYUB TEACHING HOSPITAL | PUBLIC | AYUB HOSPITAL, ABBOTTABAD |
| KP | ABBOTTABAD | JINNAH INTERNATIONAL HOSPITAL ABBOTTABAD | PRIVATE | JINNAH INTERNATIONAL HOSPITAL, NAWAN SHEHR TOWN, ABBOTTABAD, KHYBER PAKHTUNKHWA 22080 |
| KP | ABBOTTABAD | WOMEN AND CHILDREN HOSPITAL ABBOTTABAD | PUBLIC | ABBOTTABAD |
| KP | ABBOTTABAD | BENAZEER BHUTTO SHAHEED HOSPITAL | PUBLIC | NULL |
| KP | ABBOTTABAD | ALLIED SPECIALIST HOSPITAL | PRIVATE | SARAZAY CNG, AYUB MEDICAL COMPLEX, ABBOTTABAD |
| KP | ABBOTTABAD | ABBOTTABAD MEDICAL COMPLEX | PUBLIC | P.O PUBLIC SCHOOL MANSEHRA ROAD, ABBOTTABAD |
| KP | ABBOTTABAD | PAKISTAN KIDNEY CENTER ABBOTTABAD | PRIVATE | MUSLIMABAD SHAHRA-E-RASHAN OPPOSITE ABBOTTABAD MOTORWAY INTERCHANGE |
| KP | ABBOTTABAD | CHINAR HOSPITAL AND DIALYSIS CENTER ABBOTTABAD | PRIVATE | MANSEHRA ROAD KALAPUL ABBOTTABAD |
| KP | ABBOTTABAD | SHAHINA JAMIL TEACHING HOSPITAL ABBOTTABAD | PRIVATE | P.O. PUBLIC SCHOOL ROAD ABBOTTABAD |
| KP | ABBOTTABAD | INOR (ATOMIC ENERGY CANCER HOSPITAL) | PUBLIC | ABBOTTABAD |
| KP | BANNU | WOMEN AND CHILDREN HOSPITAL BANNU | PUBLIC | BANNU |
| KP | BANNU | SHIFA MEDICAL AND SURGICAL CENTER BANNU | PRIVATE | BANNU |
| KP | BANNU | AL FALAH SURGICAL CENTER | PRIVATE | BANNU |
| KP | BATAGRAM | RIZWAN GENERAL HOSPITAL | PRIVATE | OPP: DHQ BATAGRAM |
| KP | BATAGRAM | IBN-E-CEENA GENERAL HOSPITAL | PRIVATE | BATAGRAM |
| KP | BATAGRAM | AL BADAR SURGICAL AND LAPAROSCOPIC CENTER | PRIVATE | AL BADAR SURGICAL AND LAPAROSCOPIC CENTER BATAGRAM |
| KP | BATAGRAM | DISTRICT HEAD QUATER HOSPITAL BATAGRAME | PUBLIC | BATAGRAM |
| KP | BATAGRAM | AL NOOR SPECIALIST HOSPITAL | PRIVATE | KARAKURAM HIGH WAY, NEAR HABIB METRO BANK, DORAHA BATTAGRAM |
| KP | BATAGRAM | SHIFA GENERAL AND SURGICAL HOSPITAL | PRIVATE | BATTAGRAM, BATTAGRAM |
| KP | BATAGRAM | FAIZAN MEDICAL COMPLEX | PRIVATE | NEAR SUB JAIL BATAGRAM |
| KP | BUNER | DISTRICT HEAD QUATER HOSPITAL DAGAR BUNER | PUBLIC | BUNER BAZAR |
| KP | BUNER | BUNER MEDICAL CENTRE | PRIVATE | OPPOSITE DHQ DAGAR BUNNER |
| KP | BUNER | BUNER MEDICAL COMPLEX | PRIVATE | OPPOSITE DHQ DAGAR |
| KP | CHARSADDA | DISTRICT HEAD QUATER HOSPITAL CHARSADDA | PUBLIC | DISTRICT HEAD QUATER HOSPITAL CHARSADDA |
| KP | CHARSADDA | QADAR GENERAL HOSPITAL | PRIVATE | CHARSADDA |
| KP | CHARSADDA | ZIA TEACHING HOSPITAL | PRIVATE | CHARSADA |
| KP | CHARSADDA | ABDAL MEDICAL COMPLEX | PRIVATE | CHARSADA |
| KP | CHARSADDA | ALKHIDMAT HOSPITAL CHARSADDA | PRIVATE | NEAR JUDICIARY COMPLEX KULADER CHOWK MARDAN ROAD CHARSADDA |
| KP | CHARSADDA | TEHSIL HEADQUARTER (THQ) HOSPITAL TANGI CHARSADDA | PUBLIC | TANGI CHARSADA |
| KP | CHITRAL | SHIFA DIAGNOSTIC AND GENERAL HOSPITAL | PRIVATE | OLD PIA CHOWK CHITRAL |
| KP | CHITRAL | DISTRICT HEAD QUATER HOSPITAL CHITRAL | PUBLIC | MAIN BAZAR TEHSIL AND DISTRICT CHITRAL |
| KP | CHITRAL | BONI MEDICAL CENTRE CHITRAL | PRIVATE | BONI UPPER CHITRAL |
| KP | CHITRAL | RURAL HEALTH CENTRE SHAGRAME | PUBLIC PRIVATE | SHAGRAME UPPER CHITRAL |
| KP | D. I. KHAN | MUFTI MEHMOOD TEACHING HOSPITAL | PUBLIC | D.I KHAN |
| KP | D. I. KHAN | ATOMIC ENERGY CANCER HOSPITAL (DINAR) D.I.KHAN | PUBLIC | RR8G+49F, KOTLA HABIB, DERA ISMAIL KHAN, KHYBER PAKHTUNKHWA, PAKISTAN |
| KP | D. I. KHAN | AL FATEH MEDICAL CENTRE | PRIVATE | D. I . KHAN. |
| KP | D. I. KHAN | DISTRICT HEAD QUATER HOSPITAL | PUBLIC | D.I.KHAN BAZAR |
| KP | HANGU | HANGU MEDICAL COMPLEX | PRIVATE | HANGU |
| KP | HANGU | AL-SAYED MEDICAL AND SURGICAL CENTRE HANGU | PRIVATE | AL-SAYED MEDICAL AND SURGICAL CENTRE HANGU BAZAAR |
| KP | HARIPUR | MEHAR GENERAL HOSPITAL AND MATERNITY HOME | PRIVATE | MEHAR GENERAL HOSPITAL AND MATERNITY HOME HARIPUR |
| KP | HARIPUR | TRAUMA CENTER DHQ HOSPITAL | PRIVATE | DARVESH, HARĪPUR, HARIPUR, KHYBER PAKHTUNKHWA |
| KP | HARIPUR | DISTRICT HEAD QUATER HOSPITAL HARIPUR | PUBLIC | HARIPUR |
| KP | KARAK | KARAK MEDICAL CENTER | PRIVATE | KARAK |
| KP | KARAK | DISTRICT HEAD QUARTER KARAK | PUBLIC | KARAK |
| KP | KOHAT | DISTRICT HEAD QUATER HOSPITAL KOHAT | PUBLIC | KOHAT CITY |
| KP | KOHAT | AL KHIDMAT NASEEM KHAN MEMORIAL HOSPITAL | PRIVATE | KOHAT |
| KP | KOHAT | LIAQAT MEMORIAL HOSPITAL KOHAT | PUBLIC | KOHAT CITY |
| KP | KOHAT | SHAHIBZADA FAZAL REHMAN CHARITY HOSPITAL | PRIVATE | KOHAT |
| KP | KOHISTAN | SHIFA MEDICAL COMPLEX KOHISTAN | PRIVATE | RANOLAI COLONY NEAR POLICE DUBAIR LOWER KOHSITAN |
| KP | LAKKI MARWAT | DISTRICT HEAD QUATER LAKKI MARWAT | PUBLIC | OPPOSITE DC OFFICE |
| KP | LAKKI MARWAT | MARWAT GENERAL HOSPITAL | PRIVATE | LAKKI MARWAT |
| KP | LAKKI MARWAT | CITY HOSPITAL LAKKI MARWAT | PUBLIC | OPPOSITE DC OFFICE |
| KP | LOWER DIR | SHAHID HUSSAIN ORTHOPAEDIC HOSPITAL | PRIVATE | LOWER DIR |
| KP | LOWER DIR | WAHAB MEDICAL COMPLEX | PRIVATE | SAMAR BAGH ROAD MONDA BAZAR |
| KP | LOWER DIR | AL IMRAN SURGICAL HOSPITAL | PRIVATE | OPPOSITE DHQ HOSPITAL TIMERGARA DISTRICT LOWER DIR |
| KP | LOWER DIR | CITY MEDICAL CENTER TIMERGARA | PRIVATE | TIMERGARA, LOWER DIR |
| KP | LOWER DIR | AL HABIB GENERAL HOSPITAL | PRIVATE | MAYAR JANDOOL |
| KP | LOWER DIR | TEACHING HOSPITAL TIMERGARA (DHQ ) | PRIVATE | TIMERGARA LOWER DIR |
| KP | LOWER DIR | MEDRECT INTERNATIONAL HOSPITAL | PRIVATE | TIMERGARA DIR LOWER |
| KP | LOWER DIR | AL KHIDMAT HOSPITAL LOWER DIR | PRIVATE | ZAWAL BABA TEMER GARA |
| KP | LOWER DIR | MUSARRAT SHOUKAT HOSPITAL | PRIVATE | LOWER DIR |
| KP | MALAKAND P AREA | TEHSIL HEARD QUATER HOSPITAL DARGAI | PUBLIC | THQ DARGAI BAZAR |
| KP | MALAKAND P AREA | WASEEM MEDICAL COMPLEX | PRIVATE | AL ZAHID TOWER GT ROAD BATKHELA |
| KP | MALAKAND P AREA | SIRAJ SHAHEED HOSPITAL | PRIVATE | OPP DHQ HOSPITAL MAIN MALAKAND ROAD BATKHELA |
| KP | MALAKAND P AREA | DISTRICT HEADQUARTER BATKHELA | PUBLIC | DHQ BATKHELA BAZAR |
| KP | MALAKAND P AREA | BAHADER AND ROZE PMNHP | PRIVATE | MAIN ROAD OPP DHQ HOSPITAL BATKHELA MALAKAND |
| KP | MALAKAND P AREA | GUL MEDICAL CENTER | PRIVATE | MAIN MALAKAND ROAD OPP AND NEAR THQ HOSPITAL |
| KP | MANSEHRA | KING ABDULLAH TEACHING HOSPITAL | PUBLIC | MAIN BAZAR MANSEHRA |
| KP | MANSEHRA | SHIFA SURGICAL CENTE | PRIVATE | OPPOSITE KING ABDULLAH TEACHING HOSPITAL |
| KP | MANSEHRA | ALKHIDMAT YOUNAS KHATTAK MEMORIAL (MCHC) | PRIVATE | VILLAGE KOTKAY, BALAKOT ROAD TEHSIL AND DISTRICT MANSEHRA |
| KP | MARDAN | RASHID MEDICAL CENTRE | PRIVATE | LUND KHAWAR ROAD MAIN BAZAR KATLANG |
| KP | MARDAN | AHMED MEDICAL COMPLEX MARDAN | PRIVATE | POHAN COLONY, NEAR TAFHEEM UL QURAN MADRASSA, MUQAM, MAIN MALAKAND ROAD, MARDAN |
| KP | MARDAN | QAZI MEDICAL CENTER | PRIVATE | QAZI MEDICAL CENTER MAIN BAZAAR PAR HOTI MARDAN |
| KP | MARDAN | ALKHIDMAT MASHAL MEDICAL COMPLEX | PRIVATE | MAIN SAWABI ROAD BAGHICHA DHERI MARDAN |
| KP | MARDAN | DAR UL SHIFA HOSPITAL MARDAN | PRIVATE | POHAN COLONY, MALAKAND ROAD MARDAN |
| KP | MARDAN | KHYBER HOSPITAL MARDAN | PRIVATE | SHAMSI ROAD MARDAN |
| KP | MARDAN | AL SYED HOSPITAL | PRIVATE | MARDAN |
| KP | MARDAN | DR SAJIDA ISLAM MATERNITY HOME | PRIVATE | MAIN BAZAR TEHSIL TAKHT BHAI |
| KP | MARDAN | MARDAN MEDICAL COMPLEX | PUBLIC | MAIN NOWSHERA ROAD NEAR SHIEKH MALTOON TOWN |
| KP | MARDAN | SHIEKH YASEEN HOSPITAL MARDAN | PRIVATE | SHIEKH YASEEN HOSPITAL MARDAN |
| KP | MARDAN | BAIZAI SURGICAL CENTER | PRIVATE | KATLANG BAZAR DIST MARDAN |
| KP | MARDAN | JUNAID MEDICAL COMPLEX AND LAPAROSCOPIC CENTER | PRIVATE | MARDAN |
| KP | MARDAN | MARDAN MEDICAL CENTRE | PRIVATE | SECTOR G SHIEKH MALTOON TOWN MARDAN |
| KP | MARDAN | DISTRICT HEADQUATER HOSPITAL MARDAN | PUBLIC | SHAMSI ROAD MARDAN |
| KP | NOWSHERA | QAZI HUSSAIN AHMAD TEACHING HOSPITAL | PUBLIC | NOWSHERA |
| KP | NOWSHERA | TAJ MEDICAL CENTRE | PRIVATE | G.T. ROAD HAKIM ABAD NOWSHERA |
| KP | NOWSHERA | REHMAT MEDICAL CENTER NOWSHERA | PRIVATE | DHQ HOSPITAL ROAD NOWSHERA KALAN |
| KP | NOWSHERA | PRIME CARE HOSPITAL | PRIVATE | GT ROAD PABBI |
| KP | NOWSHERA | MUHAMMAD ISLAM SURGICAL | PRIVATE | NOWSHERA |
| KP | NOWSHERA | ZAMAN MEDICAL CENTRE NOWSHERA | PRIVATE | NOWSHERA |
| KP | PESHAWAR | LADY READING HOSPITAL | PUBLIC | PESHAWAR |
| KP | PESHAWAR | NASEER TEACHING HOSPITAL | PRIVATE | NASAR BAGH ROAD |
| KP | PESHAWAR | PAK MEDICAL CENTRE AND HOSPITAL | PRIVATE | KHYBER BAZAR PESHAWAR |
| KP | PESHAWAR | NASEER ULLAH BABAR MEMORIAL HOSPITAL | PUBLIC | KOHAT ROAD |
| KP | PESHAWAR | INSTITUTE OF RADIOTHERAPY AND NUCLEAR MEDICINE | PUBLIC | JAMRUD ROAD PESHAWAR |
| KP | PESHAWAR | FAUJI FOUNDATION HOSPITAL | PRIVATE | PESHAWAR |
| KP | PESHAWAR | IRFAN GENERAL HOSPITAL | PRIVATE | CHARSADDA ROAD |
| KP | PESHAWAR | NORTHWEST GENERAL HOSPITAL | PRIVATE | NORTHWEST GENERAL HOSPITAL HAYATABAD PESHAWAR |
| KP | PESHAWAR | ZIA MEDICAL COMPLEX | PRIVATE | ZIARAT STOP BOARD BAZZAR PESHAWAR |
| KP | PESHAWAR | HAYAT ABAD MEDICAL COMPLEX | PUBLIC | HAYAT ABAD MEDICAL COMPLEX PHASE 4 PESHAWAR |
| KP | PESHAWAR | MMC GENERAL HOSPITAL | PRIVATE | DALAZAK RING ROAD |
| KP | PESHAWAR | KHYBER TEACHING HOSPITAL | PUBLIC | UNIVERSITY ROAD NEAR SPEEN JUMAT |
| KP | PESHAWAR | REHMAN MEDICAL INSTITUTE | PRIVATE | 5B SHAUKAT KHANUM RD PHASE 5 HAYATABAD |
| KP | PESHAWAR | AL KHIDMAT HOSPITAL | PRIVATE | NISHTAR ABAD |
| KP | PESHAWAR | PESHAWAR INST OF MEDICAL SCIENCES – SSP | PRIVATE | PESHAWAR |
| KP | PESHAWAR | BURN AND PLASTIC SURGERY CENTER | PRIVATE | PESHAWAR |
| KP | PESHAWAR | INSTITUTE OF KIDNEY DISEASE | PRIVATE | PESHAWAR |
| KP | PESHAWAR | PAKISTAN INST. OF PROSTHETIC AND ORTHOTIC SCIENCE | PUBLIC | PHASE 5, HAYATABAD |
| KP | PESHAWAR | AFRIDI MEDICAL COMPLEX AND DIAGNOSTIC CENTER | PRIVATE | UNIVERSITY ROAD TEHKAL STOP UNIVERSITY ROAD PESHAWAR |
| KP | PESHAWAR | KUWAIT TEACHING HOSPITAL | PRIVATE | UNIVERSITY ROAD PESHAWAR |
| KP | PESHAWAR | PRIME TEACHING HOSPITAL | PRIVATE | PESHAWAR |
| KP | PESHAWAR | MERCY TEACHING HOSPITAL | PRIVATE | PESHAWAR |
| KP | PESHAWAR | PESHAWAR INSTITUTE OF CARDIOLOGY | PUBLIC | PESHAWAR |
| KP | PESHAWAR | JINNAH TEACHING HOSPITAL | PRIVATE | PESHAWAR |
| KP | PESHAWAR | MUHAMMAD TEACHING HOSPITAL PESHAWAR | PRIVATE | PESHAWAR |
| KP | PESHAWAR | MANZOOR HOSPITAL PESHAWAR | PRIVATE | PESHAWAR |
| KP | SHANGLA | HAAD NOOR SURGICAL | PRIVATE | SHANGLA BESHAM |
| KP | SHANGLA | SHANGLA MEDICAL COMPLEX | PRIVATE | SHANGLA ALIPURI SHANGLA |
| KP | SHANGLA | BESHAM MEDICAL COMPLEX | PRIVATE | NEAR ATTOCK PETROL PUMP BESHAM |
| KP | SHANGLA | DISTRICT HEAD QUATER HOSPITAL SHANGLA | PUBLIC | ALAI SHANGLA |
| KP | SHANGLA | PURAN MEDICAL COMPLEX PURAN | PRIVATE | NEMKALY ALOCH PURAN SHANGLA |
| KP | SWABI | SARDAR KHAN MOMORIAL HOSPITAL | PRIVATE | OPPOSITE DHQ HOSPITAL SWABI |
| KP | SWABI | ROYAL MEDICAL COMPLEX | PRIVATE | ROYAL MEDICAL COMPLEX TOPI SAWABI |
| KP | SWABI | CEENA MEDICAL CENTRE | PRIVATE | KARNAL SHER KALLI MARDAN ROAD,JRANDO NIHAR SWABI |
| KP | SWABI | ALI MEDICAL AND SURGICAL CENTER | PRIVATE | SHEWA ADDA SAWABI |
| KP | SWABI | MARWA MEDICAL COMPLEX | PRIVATE | SWABI |
| KP | SWABI | CITY POLY CLINIC MEDICAL AND SURGICAL CENTRE | PRIVATE | BASMENT MEEZAN BANK MARDAN ROAD SWABI |
| KP | SWABI | JAMAL MEDICAL CENTRE | PRIVATE | SWABI |
| KP | SWABI | BACHA KHAN MEDICAL COMPLEX | PUBLIC | SWABI |
| KP | SWABI | TYPE D HOSPITAL KALU KHAN | PUBLIC | KALU KHAN |
| KP | SWABI | DISTRICT HEAD QUATER HOSPITAL SWABI | PUBLIC | SWABI |
| KP | SWABI | ALLIED SPECIALIST HOSPITAL SWABI | PRIVATE | SWABI |
| KP | SWABI | SHAMS HOSPITAL | PRIVATE | MARDAN SWABI ROAD SHEWA ADDA NEAR PESHAWAR/RAWALPINDI VEHICLE STOP |
| KP | SWABI | KHYBER MEDICAL CENTER SHAHMANSOOR SWABI | PRIVATE | NEAR BACHA MEDICAL COMPLEX, OPPOSITE TO JUDICIAL COMPLEX SHAHMANSOOR, SWABI |
| KP | SWAT | ANWAR HOSPITAL SWAT | PRIVATE | ALLAH CHOWK, OPP. SWAT SARENA HOTEL, SAIDU SHARIF |
| KP | SWAT | SHAH MEDICAL CENTER SAIDU SHARIF | PRIVATE | SAIDU ROAD OPPOSITE CENTRAL HOSPITAL SWAT |
| KP | SWAT | ROSHAN SPECIALIZED HOSPITAL | PRIVATE | NEAR CENTRAL HOSPITAL SAIDU SHARIF SWAT |
| KP | SWAT | ISMAIL MEDICAL | PRIVATE | MATTA SWAT |
| KP | SWAT | SWAT INSTITUTE OF NUCLEAR MEDICINE, ONCOLOGY AND | PUBLIC | P.O. BOX SAIDU SHARIF, SWAT |
| KP | SWAT | ALAM MEDICAL COMPLEX | PRIVATE | OPPOSITE WAPDA OFFICE GAIMAN ROAD KHWAZAKHELA |
| KP | SWAT | KINGS INTERNATIONAL HOSPITAL | PRIVATE | OPPOSITE PIA OFFICE FAIZABAD ROAD SAIDU SHARIF |
| KP | SWAT | HASSAN MEDICAL COMPLEX | PRIVATE | TEHSIL KABAL CHOWK, DISTRICT SWAT KPK |
| KP | SWAT | UPPER SWAT GENERAL HOSPITAL | PRIVATE | NEAR GOVT THQ HOSPITAL KHWAZA KHELA |
| KP | SWAT | SIKANDAR MEDICAL | PRIVATE | MATTA SWAT |
| KP | SWAT | JALIL INTERNATIONAL HOSPITAL | PRIVATE | GT ROAD RAHIMABAD MINGORA SWAT |
| KP | SWAT | ROYAL IMPERIAL HOSPITAL | PRIVATE | SWAT |
| KP | SWAT | SWAT MEDICAL COMPLEX | PRIVATE | SWAT |
| KP | SWAT | SAIDU TRAUMA HOSPITAL | PUBLIC | MAIN GORA SWAT |
| KP | SWAT | SAIDU TEACHING HOSPITAL | PUBLIC | SAIDU SHARIF SWAT |
| KP | TANK | DISTRICT HEAD QUARTER HOSPITAL TANK | PUBLIC | DISTRICT HEAD QUARTER HOSPITAL TANK |
| KP | UPPER DIR | IKHLAS MEDICAL CENTER | PRIVATE | OPPOSITE TO EDUCATION OFFICE, TEHSIL, AND P/O DIR, DISTRICT DIR UPPER |
| KP | UPPER DIR | CATEGORY C HOSPITAL | PRIVATE | WARI DIR UPPER |
| PNJ | ATTOCK | IYB DISTRICT HOSPITAL ATTOCK | PUBLIC | IYB DISTRICT HOSPITAL DISTRICT ATTOCK |
| PNJ | ATTOCK | TEHSIL HEADQUARTER HOSPITAL, HASSANABDAL, ATTOCK | PUBLIC | TEHSIL HEADQUARTER HOSPITAL, HASSANABDAL, ATTOCK |
| PNJ | ATTOCK | TEHSIL HEADQUARTER HOSPITAL HAZRO, HAZRO, ATTOCK | PUBLIC | TEHSIL HEADQUARTER HOSPITAL HAZRO, HAZRO, ATTOCK |
| PNJ | ATTOCK | TEHSIL HEADQUARTER HOSPITAL, FATEH JANG, ATTOCK | PUBLIC | TEHSIL HEADQUARTER HOSPITAL, FATEH JANG, ATTOCK |
| PNJ | ATTOCK | TEHSIL HEADQUARTER HOSPITAL, JAND, ATTOCK | PUBLIC | TEHSIL HEADQUARTER HOSPITAL, JAND, ATTOCK |
| PNJ | ATTOCK | TEHSIL HEADQUARTER HOSPITAL, PINDI GHEB, ATTOCK | PUBLIC | TEHSIL HEADQUARTER HOSPITAL, PINDI GHEB, ATTOCK |
| PNJ | ATTOCK | WELL CARE INTERNATIONAL ATTOCK | PRIVATE | WELL CARE INTERNATIONAL DISTRICT PINDI GHAIV, ATTOCK |
| PNJ | ATTOCK | PAKISTAN OIL FIELD LIMITED HOSPITAL | PRIVATE | KAUR DISTRICT ATTOCK. |
| PNJ | ATTOCK | AMEER ABDULLAH MEMORIAL HOSPITAL HAZRO | PRIVATE | CIRCULAR ROAD, HAZRO (ATTOCK), PH. NO. 057-2311197 |
| PNJ | ATTOCK | MEDI CARE HOSPITAL | PRIVATE | KAMRA ROAD, ATTOCK |
| PNJ | ATTOCK | SHOAIB HOSPITAL | PRIVATE | KAMRA ROAD, ATTOCK |
| PNJ | ATTOCK | WAJAHAT SURGICAL HOSPITAL | PRIVATE | OPP. OFFICER COLONY LANE 2, KAMRA ROAD, ATTOCK |
| PNJ | BAHAWALNAGAR | AL-HAQ EYE, MATERNITY AND GENERAL HOSPITAL | PRIVATE | BANGLA ROAD, HAROONABAD, BAHAWALNAGAR |
| PNJ | BAHAWALNAGAR | SINGAPORE ORTHOPAEDIC SPECIALIST HOSPITAL | PRIVATE | DAHRANWALA MOR, HASILPUR ROAD, CHISTIAN |
| PNJ | BAHAWALNAGAR | THQ HOSPITAL MINCHINABAD | PUBLIC | PAKPATTAN ROAD, NEAR CIVIL COURTS MINCHINABAD |
| PNJ | BAHAWALNAGAR | PUNJAB HOSPITAL | PRIVATE | CHISHTIAN RAOD, BAHAWAL NAGAR |
| PNJ | BAHAWALNAGAR | JATALA HOSPITAL | PRIVATE | 13/G ROAD, CHISTIYAN ROAD, BAHAWALNAGAR |
| PNJ | BAHAWALNAGAR | SAEED MEMORIAL SURGICAL HOSPITAL | PRIVATE | OPPOSITE THQ HIGHWAY ROAD, CHISHTIAN |
| PNJ | BAHAWALNAGAR | REHMAN GENERAL HOSPITAL FORTABBAS | PRIVATE | HAROONABAD ROAD, FORTABBAS |
| PNJ | BAHAWALNAGAR | ZAFAR HOSPITAL BAHAWAL NAGAR | PRIVATE | HUSSAIN ABAD CHOWK, NEAR MASJID ZIA UDDIN BAHAWAL NAGAR |
| PNJ | BAHAWALNAGAR | RASHEEDA SARWAR HOSPITAL | PRIVATE | PAKISTAN CITY TOWN MAIN GATE HAROONABAD ROAD FORT ABBAS |
| PNJ | BAHAWALNAGAR | MUMTAZ EYE CLINIC BAHAWAL NAGAR | PRIVATE | EID GAH ROAD, BAHAWAL NAGAR |
| PNJ | BAHAWALNAGAR | DISTRICT HEADQUARTER HOSPITAL BAHAWALNAGAR | PUBLIC | DCO OFFICE ROAD, BAHAWALNAGAR |
| PNJ | BAHAWALNAGAR | TEHSIL HEAD QUARTER HOSPITAL HAROONABAD | PUBLIC | BANGLA ROAD, TEHSIL HAROON ABAD DISTRICT BAHAWALNAGAR |
| PNJ | BAHAWALNAGAR | THQ CHISHTIAN | PUBLIC | MAIN HIGHWAY ROAD, CHIASHTIAN DISTRICT BAHWAL NAGAR |
| PNJ | BAHAWALNAGAR | ZAHIDA SHAHEEN HOSPITAL BAHAWAL NAGAR | PRIVATE | 6-A, BLOCK, MODEL TOWN BAHAWAL NAGAR |
| PNJ | BAHAWALNAGAR | SAHAB DIN HOSPITAL BAHAWL NAGAR | PRIVATE | MANZOOR MOHAL CHOWK, BAHAWL NAGAR |
| PNJ | BAHAWALNAGAR | GHOUS SURGICAL HOSPITAL CHISHTIAN | PRIVATE | 13/G ROAD CHISHTIAN, BAHAWAL NAGAR |
| PNJ | BAHAWALNAGAR | ARIF HOSPITAL BAHAWALNAGAR | PRIVATE | DC OFFICE ROAD, BAHAWALNAGAR |
| PNJ | BAHAWALNAGAR | TEHSIL HEADQUARTER HOSPITAL FORT ABBAS | PUBLIC | HAROON ABAD ROAD, FORT ABBAS DISTRICT BAHAWAL NAGAR |
| PNJ | BAHAWALNAGAR | AL SHIFA GENERAL AND EYE HOSPITAL | PRIVATE | FORT ABBAS BAHAWALNAGAR |
| PNJ | BAHAWALNAGAR | MUSHTAQ SURGICAL HOSPITAL | PRIVATE | CHISTIAN , BAHAWALNAGAR |
| PNJ | BAHAWALPUR | BAHAWALPUR HEART CENTRE | PRIVATE | NEAR MEHAL ROAD, BAHAWALPUR |
| PNJ | BAHAWALPUR | SHAAFI SURGICAL HOSPITAL AND MATERNITY HOME | PRIVATE | BAHAWALPUR |
| PNJ | BAHAWALPUR | HAREEM FATIMA POLYCLINIC | PRIVATE | HAREEM FATIMA POLYCLINIC, KLP ROAD NOORPUR, DISTRICT BAHAWALPUR |
| PNJ | BAHAWALPUR | AL REHMAN MEDICAL CENTRE | PRIVATE | BAHAWALPUR CITY |
| PNJ | BAHAWALPUR | AL-SHIFA CLINIC | PRIVATE | AHMEDPUR EAST BAHAWALPUR |
| PNJ | BAHAWALPUR | FARAZ HOSPITAL | PRIVATE | MUHAMMAD BIN QASIM ROAD, MODEL TOWN A BAHAWALPUR |
| PNJ | BAHAWALPUR | TAHA SURGICAL AND GENERAL HOSPITAL | PRIVATE | BASRA PETROLIUM BAHAWALPUR ROAD YAZMAN |
| PNJ | BAHAWALPUR | HADI SURGIMED HOSPITAL | PRIVATE | 704. C, SATELLITE TOWN BAHAWALPUR |
| PNJ | BAHAWALPUR | CARDIAC CENTRE BAHAWALPUR | PUBLIC | CIRCULAR ROAD, CARDIAC CENTRE BAHAWALPUR |
| PNJ | BAHAWALPUR | ALEENA HOSPITAL | PRIVATE | ALEENA HOSPITAL, AHMED PUR ROAD, NEAR SADIQ PUBLIC SCHOOL, BAHAWALPUR |
| PNJ | BAHAWALPUR | REHMAN HOSPITAL | PRIVATE | GIRLS DEGREE COLLEGE ROAD, DUBAI CHOWK BAHAWALPUR |
| PNJ | BAHAWALPUR | AYESHA MEDICAL COMPLEX BAHAWALPUR | PRIVATE | CHAK #47/DNB, KANDLE WALA PUL YAZMAN, DISTT BAHAWALPUR |
| PNJ | BAHAWALPUR | ZEESHAN POLYCLINIC | PRIVATE | ZEESHAN POLY CLINIC, BAHAWALPUR ROAD, NEAR NATIONAL BANK, YAZMAN |
| PNJ | BAHAWALPUR | KIRAN HOSPITAL AND MATERNITY HOME | PRIVATE | NEAR GREEN MARKET MODEL TOWN C BAHAWALPUR |
| PNJ | BAHAWALPUR | AL FALAH GENERAL AND EYE HOSPITAL | PRIVATE | BAGHDAD ROAD, BAHAWALPUR |
| PNJ | BAHAWALPUR | AHMAD SURGICAL CENTRE | PRIVATE | 56 WELCOME GATE RAILWAY ROAD BAHAWALPUR |
| PNJ | BAHAWALPUR | SURGICARE COMPLEX BAHAWALPUR | PRIVATE | WELCOME CHOWK, RAILWAY ROAD, BAHAWALPUR |
| PNJ | BAHAWALPUR | KHAN SURGICAL HOSPITAL BAHAWALPUR | PRIVATE | MODEL TOWN-C ROAD, NEAR GREEN MARKET, BAHAWALPUR |
| PNJ | BAHAWALPUR | MAJID HOSPITAL BAHAWALPUR | PRIVATE | CIVIL HOSPITAL ROAD, BAHAWALPUR |
| PNJ | BAHAWALPUR | ZUBAIR HOSPITAL BAHAWALPUR | PRIVATE | CIVIL HOSPITAL ROAD, BAHAWALPUR |
| PNJ | BAHAWALPUR | RYAN HOSPITAL BAHAWALPUR | PRIVATE | BLOCK B, MODEL TOWN C, BAHAWALPUR |
| PNJ | BAHAWALPUR | THQ YAZMAN | PUBLIC | THQ HOSPITAL YAZMAN, DISTRICT BAHAWAL PUR |
| PNJ | BAHAWALPUR | THQ KHAIRPUR TAMEWALI | PUBLIC | THQ HOSPITAL KHAIRPUR TAMEWALI, DISTRICT BAHAWAL PUR |
| PNJ | BAHAWALPUR | THQ HASILPUR | PUBLIC | THQ HOSPITAL HASILPUR, DISTRICT BAHAWAL PUR |
| PNJ | BAHAWALPUR | FATIMA JINNAH HOSPITAL BAHAWALPUR | PRIVATE | NOOR MAHAL ROAD, BAHAWALPUR |
| PNJ | BAHAWALPUR | NAWAB SIR SADIQ ABBASI HOSPITAL | PUBLIC | JHANGI WALA ROAD, BAHAWALPUR |
| PNJ | BAHAWALPUR | AIZAZ CLINIC BAHAWALPUR | PRIVATE | NEAR BOBBY PLAZA, CIRCLE ROAD, BAHAWALPUR |
| PNJ | BAHAWALPUR | NATIONAL EYE AND GENERAL HOSPITAL | PRIVATE | KACHEHRI ROAD, NEAR BUS STAND, AHMAD PUR EAST, DISTT BAHAWAL PUR |
| PNJ | BAHAWALPUR | AZIZ HOSPITAL BAHAWALPUR | PRIVATE | CHOWK MUNIR SHAHEED, NEAR EID GAH, AHMAD PUR EAST, DISTT BAHAWAL PUR |
| PNJ | BAHAWALPUR | ABDULLAH ORTHOPEDIC and SURGICAL COMPLEX | PRIVATE | 62-F, CHOONA WALA ROAD, HASIL PUR, DISTT BAHAWAL PUR |
| PNJ | BAHAWALPUR | NATIONAL ORTHOPEDIC AND GENERAL HOSPITAL BAHAWALPUR | PRIVATE | 2-B, MODEL TOWN, BAHAWALPUR |
| PNJ | BAHAWALPUR | GHAURI HOSPITAL BAHAWALPUR | PRIVATE | H. # 30-C, SATELITE TOWN, AHMAD PUR EAST, DISTT BAHAWALPUR |
| PNJ | BAHAWALPUR | MILLAT HOSPITAL BAHWALPUR | PRIVATE | 3-A, MODEL TOWN 'A', BAHWALPUR |
| PNJ | BAHAWALPUR | AJWA KIDNEY CENTER BAHAWALPUR | PRIVATE | 71-A, MUHAMMADIA COLONY, BAHAWALPUR |
| PNJ | BAHAWALPUR | AL NOOR EYE CLINIC | PRIVATE | NEAR CIVIL HOSPITAL AHMED PUR EAST BAHAWALPUR |
| PNJ | BAHAWALPUR | JUBILEE FEMALE HOSPITAL | PUBLIC | ZANANA HOSPITAL ROAD BAHAWAL PUR |
| PNJ | BAHAWALPUR | BAHAWALPUR VICTORIA HOSPITAL | PUBLIC | CIRCULAR ROAD BAHAWAL PUR |
| PNJ | BAHAWALPUR | TEHSIL HEAD QUARTER HOSPITAL AHMED PUR EAST | PUBLIC | THQ HOSPITAL AHMED PUR EAST, DERA NAWAB ROAD, BAHAWAL PUR |
| PNJ | BAHAWALPUR | THE DOCTORS HOSPITAL | PRIVATE | 2-A, BLOCK Y, MODEL TOWN C BAHAWALPUR |
| PNJ | BAHAWALPUR | BAHAWALPUR INSTITUTE OF NUCLEAR ONCOLOGY | PRIVATE | NOOR MAHAL ROAD، MUHAMMADI COLONY, BAHAWALPUR, PUNJAB 63100 |
| PNJ | BAHAWALPUR | LASER EYE HOSPITAL | PRIVATE | AIRPORT ROAD, OPPOSITE LAST GATE CANTT, BAHAWALPUR |
| PNJ | BAHAWALPUR | AL-REHMAN MEDICAL YAZMAN | PRIVATE | YAZMAN BAHAWALPUR |
| PNJ | BAHAWALPUR | MILLAT SURGICAL HOSPITAL AND MATERNITY HOME | PRIVATE | KHERPUR TAMEWALI BAHAWALPUR |
| PNJ | BHAKKAR | BRIG SHAFIQUE TRUST HOSPITAL | PRIVATE | DARYA KHAN ROAD BHAKKAR |
| PNJ | BHAKKAR | SIDDIQUE MEDICAL COMPLEX | PRIVATE | BHAKKAR |
| PNJ | BHAKKAR | AL HADI MEDICAL COMPLEX | PRIVATE | BAHAL ROAD BHAKKAR |
| PNJ | BHAKKAR | AZHAR MEHBOOB MEMORIAL HOSPITAL | PRIVATE | BHAKKAR |
| PNJ | CHAKWAL | TEHSIL HEADQUARTER HOSPITAL, CHOA SAIDAN SHAH, CHAKWAL | PUBLIC | TEHSIL HEADQUARTER HOSPITAL, CHOA SAIDAN SHAH, CHAKWAL |
| PNJ | CHAKWAL | GOVERNMENT CITY HOSPITAL, TALAGANG, CHAKWAL | PUBLIC | GOVERNMENT CITY HOSPITAL, TALAGANG, CHAKWAL |
| PNJ | CHAKWAL | DISTRICT HEADQUARTER, CHAKWAL | PUBLIC | DISTRICT HEADQUARTER, CHAKWAL |
| PNJ | CHAKWAL | TRAUMA CENTER-TEHSIL HEADQUARTER HOSPITAL, KALLAR KAHAR | PUBLIC | TRAUMA CENTER-TEHSIL HEADQUARTER HOSPITAL, KALLAR KAHAR, CHAKWAL |
| PNJ | CHAKWAL | ABDULLAH AMEER HOSPITAL | PRIVATE | MIANWALI ROAD TALAGANG |
| PNJ | CHAKWAL | AL MUMTAZ HOSPITAL | PRIVATE | MIANWALI ROAD TALAGANG |
| PNJ | CHAKWAL | BEGUM NOOR MEMORIAL HOSPITAL | PRIVATE | BNM HOSPITAL, BHUBBAR (JHELUM ROAD) CHAKWAL |
| PNJ | CHAKWAL | TEHSIL HEAD QUARTER TALAGANG CHAKWAL | PUBLIC | TEHSIL HOSPITAL RD, TALAGANG CITY, TALAGANG, PUNJAB |
| PNJ | CHINIOT | AL MANSOOR SURGE MED CLINIC CITY | PRIVATE | POLICE STATION ROAD, RAJOA CHOWK |
| PNJ | CHINIOT | HARRAL MEDICAL COMPLEX | PRIVATE | RAJOUYA CHOWK, JHANG ROAD, CHINIOT |
| PNJ | CHINIOT | MAJEEDA MEMORIAL HOSPITAL | PRIVATE | 6-KM LINK MOTORWAY ROAD, CHINIOT |
| PNJ | CHINIOT | ISLAMIA HOSPITAL | PRIVATE | ISLAMIA HOSPITAL NOGHAZA ROAD CHINIOT |
| PNJ | CHINIOT | SARDARAN SIDDIQUE HOSPITAL | PRIVATE | FATIMA CHOWK, OLD JHUMRA ROAD, CHINIOT |
| PNJ | CHINIOT | SUBHAN HOSPITAL | PRIVATE | JHUMRA CHOWK JHANG ROAD, CHINIOT |
| PNJ | CHINIOT | AL MUNIR HOSPITAL | PRIVATE | JHANG ROAD NEAR SESSION COURT, CHINIOT |
| PNJ | CHINIOT | GOVT SHEIKH FAZAL ELAHI DHQ HOSPITAL CHINIOT | PUBLIC | SARGODHA-FAISALABAD RD, FATEHABAD، CHINIOT |
| PNJ | CHINIOT | TEHSIL HEADQUARTER HOSPITAL, BHOWANA CHINIOT | PUBLIC | BHOWANA – NAUSHERA ROAD, BHOWANA, CHINIOT |
| PNJ | CHINIOT | YASEEN HOSPITAL AND UROLOGY CENTRE | PRIVATE | THANA ROAD, LALLYAN, CHINIOT |
| PNJ | CHINIOT | ALI HOSPITAL CHINIOT | PRIVATE | TIPU SULTAN ROAD, CHINIOT |
| PNJ | CHINIOT | TEHSIL HEADQUARTER HOSPITAL LALIAN | PUBLIC | THQ HOSPITAL, KANDIWAL ROAD, LALIAN CHINIOT |
| PNJ | CHINIOT | KHADIJA TUL KUBRA HOSPITAL CHINIOT | PRIVATE | MAIN FAISALABAD ROAD, CHINIOT |
| PNJ | DERA GHAZI KHAN | ALFALAH HOSPITAL | PRIVATE | ALFALAH HOSPITAL VAHOVA ROAD TUNSA SHARIF |
| PNJ | DERA GHAZI KHAN | TEHSIL HEAD QUARTER HOSPITAL TAUNSA | PUBLIC | THQ HOSPITAL TAUNSA, VAHOVA ROAD, CHOWK HASHIM TAUNSA SHARIF DISTRICT DERA GHAZI KHAN |
| PNJ | DERA GHAZI KHAN | TEHSIL HEAD QUARTER KOT CHUTTA | PUBLIC | THQ HOSPITAL, RAJANPUR ROAD, KOT CHUTTA CITY, DISTRICT DERA GHAZI KHAN |
| PNJ | DERA GHAZI KHAN | JINNAH SURGICAL COMPLEX | PRIVATE | JHOK ROAD KOT CHUTTA |
| PNJ | DERA GHAZI KHAN | DOCTORS HOSPITAL | PRIVATE | BLOCK-18, FAREEDABAD COLONY JAMP ROAD, DG KHAN |
| PNJ | DERA GHAZI KHAN | BUZDAR GENERAL HOSPITAL | PRIVATE | JAMPUR ROAD NEAR MICROWAVE TOWER DG KHAN |
| PNJ | DERA GHAZI KHAN | GHAZI NATIONAL HOSPITAL | PRIVATE | SAMEENA CHOWK, NEAR HBL, MULTAN ROAD, DG KHAN |
| PNJ | DERA GHAZI KHAN | NISHTAR MEDICAL AND SURGICAL CARE | PRIVATE | CHOTI ZAREEN TEHSIL KOTLI CHATLA D.G. KHAN |
| PNJ | DERA GHAZI KHAN | AL SHIFA SURGICAL HOSPITAL DG KHAN | PRIVATE | BLOCK B NEAR BANK ISLAMI JAMPUR ROAD DG KHAN |
| PNJ | DERA GHAZI KHAN | DISTRICT HEAD QUARTER TEACHING HOSPITAL DERA GHAZI KHAN | PUBLIC | HOSPITAL CHOWK JAMPUR ROAD DERA GHAZI KHAN |
| PNJ | DERA GHAZI KHAN | KULACHI MEDICAL COMPLEX | PRIVATE | TAUNSA SHARIF D.G KHAN |
| PNJ | DERA GHAZI KHAN | GHAZI HOSPITAL | PRIVATE | OPP EMERGENCY AND TRAUMA CENTER, BALKH SARWAR CITY I |
| PNJ | DERA GHAZI KHAN | ALLIED SURGICAL HOSPITAL | PRIVATE | D.G KHAN |
| PNJ | DERA GHAZI KHAN | D.G EYE AND GENERAL HOSPITAL | PRIVATE | D.G KHAN |
| PNJ | DERA GHAZI KHAN | SURGI CARE HOSPITAL | PRIVATE | D.G KHAN |
| PNJ | DERA GHAZI KHAN | AZEEM SURGICAL HOSPITAL | PRIVATE | D.G KHAN |
| PNJ | FAISALABAD | AL KHIDMAT ANWAR NAZEER HOSPITAL | PRIVATE | KHYABAN MANZOOR JARANWALA ROAD, FAISALABAD |
| PNJ | FAISALABAD | AYESHA WELFARE TRUST | PRIVATE | KAREEM GARDEN, PHASE I, FAISALABAD |
| PNJ | FAISALABAD | REHMAN MATERNITY HOME ANDGENERAL HOSPITAL | PRIVATE | 2.5KM LAHORE ROAD, KHURRIANWALA, JARANWALA, FAISALABAD |
| PNJ | FAISALABAD | AZIZ FATIMAH TRUST HOSPITAL | PRIVATE | GULISTAN COLONY, SHEIKHUPURA ROAD, FAISALABAD |
| PNJ | FAISALABAD | HILAL-E-AHMAR HOSPITAL | PRIVATE | UNIVERSITY ROAD, FAISALABAD |
| PNJ | FAISALABAD | KALSOOM AHMED HOSPITAL | PRIVATE | INFRONT OF THQ SAMUNDRI, FAISALABAD |
| PNJ | FAISALABAD | THQ HOSPITAL SAMMUNDRI, FAISALABAD | PUBLIC | GOJRA ROAD SMMUNDARI FAISALABAD |
| PNJ | FAISALABAD | TEHSIL HEADQUARTER HOSPITAL, CHAK JHUMRA, FAISALABAD | PUBLIC | TEHSIL HEADQUARTER HOSPITAL, CHAK JHUMRA |
| PNJ | FAISALABAD | TEHSIL HEADQUARTER HOSPITAL, JARANWALA, FAISALABAD | PUBLIC | NANKANA ROAD, NEAR POLICE STATION, CITY, JARANWALA, DISTRICT FAISALABAD |
| PNJ | FAISALABAD | THQ GOVT. GENERAL HOSPITAL SAMANABAD, FAISALABAD | PUBLIC | MADNI CHOWK, SAMANABAD, FAISALABAD |
| PNJ | FAISALABAD | RABIA TRUST HOSPITAL | PRIVATE | BATALA COLONY SATIANA ROAD FAISALABAD |
| PNJ | FAISALABAD | DISTRICT HEADQUARTER HOSPITAL FAISALABAD | PUBLIC | MALL ROAD NEAR RAILWAY STATION CIVIL LINES, DISTRICT FAISALABAD |
| PNJ | FAISALABAD | RASHEEDA EYE HOSPITAL | PRIVATE | 425-A PEOPLES COLONY NO.1 FAISALABAD |
| PNJ | FAISALABAD | TEHSIL HEADQUARTER HOSPITAL TANDLIANWALA | PUBLIC | CANAL ROAD NEAR TAJ. MARRIAGE HALL, TANDLIANWALA, FAISALABAD |
| PNJ | FAISALABAD | NATIONAL HOSPITAL FAISALABAD | PRIVATE | JINNAH COLONY FAISALABAD |
| PNJ | FAISALABAD | SURRIYA MAJEED TRUST HOSPITAL FAISALABAD | PRIVATE | NARWHAL RD, MADANPURA, RAZAABAD, FAISALABAD |
| PNJ | FAISALABAD | ALLIED HOSPITAL FAISALABAD | PUBLIC | JAIL ROAD, FAISALABAD |
| PNJ | FAISALABAD | CHILDREN HOSPITAL FAISALABAD | PUBLIC | JHANG ROAD, NEW CAMPUS GC, FAISALABAD |
| PNJ | FAISALABAD | GOVT. GENERAL HOSPITAL, GHULAM MUHAMMAD ABAD | PUBLIC | BLOCK C GHULAM MUHAMMAD ABAD, FAISALABAD, PUNJAB |
| PNJ | FAISALABAD | FAISALABAD INTERNATIONAL HOSPITAL | PRIVATE | 204 – GULSHAN E IQBAL EAST CANAL ROAD, GUTWALA, FAISALABAD. |
| PNJ | FAISALABAD | INDEPENDENT UNIVERSITY HOSPITAL | PRIVATE | NARWALA ROAD, MARZIPURA, FAISALABAD |
| PNJ | FAISALABAD | FAZAL ELAHI CHATHA 2 HOSPITAL FAISALABAD | PRIVATE | FAISALABAD ROAD, JARANWALA, FAISALABAD |
| PNJ | FAISALABAD | ABWA HOSPITAL AND RESEARCH CENTER | PRIVATE | ABWA HOSPITAL AND RESEARCH CENTER FAISALABAD |
| PNJ | FAISALABAD | MADINA TEACHING HOSPITAL | PRIVATE | SARGODHA ROAD, FAISALABAD |
| PNJ | FAISALABAD | MUJAHID HOSPITAL FAISALABAD | PRIVATE | 103 Z ROAD MADINA TOWN FAISALABAD |
| PNJ | FAISALABAD | MIAN MUHAMMAD TRUST HOSPITAL | PRIVATE | 126-C NEAR GENERAL BUS STAND FAISALABAD |
| PNJ | FAISALABAD | RATHORE HOSPITAL | PRIVATE | RATHORE BUILDING, LASANI PULI, SARGODHA ROAD, FAI |
| PNJ | FAISALABAD | KHAIR UN NISA HOSPITAL | PRIVATE | FAISALABAD ROAD, JARANWALA, FAISALABAD |
| PNJ | FAISALABAD | FAZAL ELLAHI CHATTA HOSPITAL | PRIVATE | JARANWALA FAISALABAD |
| PNJ | FAISALABAD | SUGHRAN SIDDIQUE HOSPITAL | PRIVATE | OKARA BYE PASS SAMANDRI FAISALABAD |
| PNJ | FAISALABAD | ASLAM MEMORIAL ZAKRIA HOSPITAL | PRIVATE | TAANDLIANWALA FAISALABAD |
| PNJ | FAISALABAD | PINUM HOSPITAL | PRIVATE | FAISALABAD |
| PNJ | FAISALABAD | ABU BAKAR CLINIC | PRIVATE | HOUSING COLONY NO.2, CITY SAMUNDRI, FAISALABAD |
| PNJ | FAISALABAD | MAQSOODA ZIA HOSPITAL | PRIVATE | P-53 NEAR ALLIED OPPOSITE CRESENT TEXTILE MILL SARGODHA ROAD |
| PNJ | FAISALABAD | FAISALABAD INSTITUTE OF CARDIOLOGY | PUBLIC | NEW CIVIL LINES SARGODHA ROAD FAISALABAD |
| PNJ | GUJRANWALA | AL ANSAR TRUST HOSPITAL | PRIVATE | AL ANSAR TRUST HOSPITAL, AWAN CHOWK BY PASS, GUJRANWALA |
| PNJ | GUJRANWALA | AL ZAHRA HOSPITAL | PRIVATE | ALAM WALI KOTHI, SYED NAGAR ROAD, ALI PUR CHATHA, GUJRANWALA |
| PNJ | GUJRANWALA | CHATTHA HOSPITAL | PRIVATE | 271/-1-DC ROAD CHATTHA HOSPITAL, GUJRANWALA |
| PNJ | GUJRANWALA | HAWWA MEMORIAL HOSPITAL | PRIVATE | ISLAMABAD MOR SIALKOT ROAD WAZIRABAD, GUJRANWALA |
| PNJ | GUJRANWALA | AZEEM MEDICAL COMPLEX | PRIVATE | CIVIL LINE DHQ ROAD, GUJRANWALA |
| PNJ | GUJRANWALA | BHATTI HOSPITAL | PRIVATE | KACHERY ROAD NEAR UBL BANK, MUNIR CHOWK, GUJRANWALA |
| PNJ | GUJRANWALA | GINUM GUJRANWALA | PRIVATE | NIZAMPUR, SIALKOT ROAD, GUJRANWALA |
| PNJ | GUJRANWALA | ABDULLAH MEDICAL COMPLEX | PRIVATE | NOWSHERA VIRKAN, GUJRANWALA |
| PNJ | GUJRANWALA | RATHORE INSTITUTE OF EYE AND MEDICAL COMPLEX | PRIVATE | MAIN G.T ROAD QILA CHAND GUJRANWALA |
| PNJ | GUJRANWALA | WAZIRABAD INSTITUTE OF CARDIOLOGY | PUBLIC | G.T ROAD MULANA ZAFAR ALI KHAN CHOWK WAZIRABAD GUJRANWALA |
| PNJ | GUJRANWALA | FATIMA BASHIR HOSPITAL | PRIVATE | GT ROAD GHAKKAR |
| PNJ | GUJRANWALA | IQRA MEDICAL COMPLEX | PRIVATE | IQRA MEDICAL COMPLEX WAZIRABAD DISTRICT GUJRANWALA |
| PNJ | GUJRANWALA | BUTT EYE HOSPITAL | PRIVATE | NEAR DOUBLE PHATAK WAZIRABAD, GUJRANWALA |
| PNJ | GUJRANWALA | MUHAMMAD ISLAM TEACHING HOSPITAL | PRIVATE | 2-KM G.T. RD. TOLL PLAZA DEEWAN ROAD, GUJRANWALA |
| PNJ | GUJRANWALA | SALAMAT HOSPITAL AND HEALTH CARE CENTER | PRIVATE | 126-D, SATELLITE TOWN DASTAGIR ROAD GUJRANWALA |
| PNJ | GUJRANWALA | AL-SHIFA EYE HOSPITAL GUJRANWALA | PRIVATE | NEAR INCOME TAX OFFICE G.T ROAD, DISTRICT GUJRANWALA |
| PNJ | GUJRANWALA | ALLAMA IQBAL MEMORIAL HOSPITAL | PUBLIC | COMMISSIONER ROAD, SIALKOT |
| PNJ | GUJRANWALA | THQ HOSPITAL, WAZIRABAD | PUBLIC | CIRCULAR ROAD WAZIRABAD, GUJRANWALA |
| PNJ | GUJRANWALA | THQ HOSPITAL, NOWSHERA VIRKAN | PUBLIC | NOWSHERA VIRKAN, GUJRANWALA |
| PNJ | GUJRANWALA | THQ HOSPITAL, KAMOKE | PUBLIC | G. T ROAD KAMOKE, GUJRANWALA |
| PNJ | GUJRANWALA | DHQ HOSPITAL GUJRANWALA | PUBLIC | HOSPITAL ROAD NEAR MUNIR CHOWK, GUJRANWALA |
| PNJ | GUJRANWALA | AL RAEE HOSPITAL | PRIVATE | SIKANDARPURA, DHONKAL ROAD, WAZIRABAD, GUJRANWALA |
| PNJ | GUJRANWALA | AL-SHIFA HOSPITAL | PRIVATE | TEHSIL WALA GALLA, GHAREEB NAWAZ CHOWK, NOUSHERA VIRKAN, GUJRANWALA |
| PNJ | GUJRANWALA | BISMILLAH HOSPITAL | PRIVATE | GHAKHAR MANDI NEAR TAMEER BANK WAZIRABAD, |
| PNJ | GUJRANWALA | SIDDIQUE SADIQ MEMORIAL TRUST HOSPITAL | PRIVATE | SHEIKHUPURA ROAD, GUJRANWALA |
| PNJ | GUJRANWALA | WINNER HEALTH CARE GUJRANWALA (PVT) LTD | PRIVATE | A1-BLOCK WAPDA TOWN, GUJRANWALA |
| PNJ | GUJRAT | SHIFA HOSPITAL GUJRAT | PRIVATE | JAIL CHOWK |
| PNJ | GUJRAT | HAJI MOHAMMAD SADIQ HOSPITAL | PRIVATE | VILLAGE BHUMBA P/O SADATPUR, BHUMLA, SRALALAMAIR, GUJRAT |
| PNJ | GUJRAT | DOCTORS HOSPITAL GUJRAT | PRIVATE | JAIL ROAD GUJRAT |
| PNJ | GUJRAT | TALAT HOSPITAL | PRIVATE | BHIMBER ROAD, NEAR AZIZ BHATTI SHAHEED HOSPITAL GUJRAT |
| PNJ | GUJRAT | MUZAMMIL EYE CARE | PRIVATE | OPPOSITE WAPDA GRID STADIUM ROAD, GUJRAT |
| PNJ | GUJRAT | WAHID TRUST HOSPITAL | PRIVATE | OPPOSITE PAK FAN, G.T ROAD, GUJRAT |
| PNJ | GUJRAT | NOOR FATIMA HOSPITAL TRUST | PRIVATE | DINGA BYPASS, DINGA, GUJRAT |
| PNJ | GUJRAT | HUMAYUN MEDICAL CENTRE | PRIVATE | OPPOSITE DAR-E-ARQAM JANDANWALA, G.T ROAD, KHARIAN,GUJRAT |
| PNJ | GUJRAT | UMER BASHIR HOSPITAL | PRIVATE | G.T ROAD, SADIQABAD, NEAR GAKHRI PULLI TEHSIL KHARIAN, GUJRAT |
| PNJ | GUJRAT | SUBHAN HOSPITAL GUJRAT | PRIVATE | DINGA ROAD, KHARIAN GUJRAT |
| PNJ | GUJRAT | THQ LEVEL HOSPITAL, LALAMUSA CAMPING GROUND, LALAMUSA | PUBLIC | LALAMUSA CAMPING GROUND, LALAMUSA, DISTRICT GUJRAT |
| PNJ | GUJRAT | IQBAL MEMORIAL HOSPITAL GUJRAT | PRIVATE | DINGA ROAD, MANDI CHARIAN, KHARIAN, GUJRAT |
| PNJ | GUJRAT | ALI HOSPITAL GUJRAT | PRIVATE | JALAL PUR JATTAN MOHALLA GALA RIAZ DAR, GUJRAT |
| PNJ | GUJRAT | ALLAMA IQBAL INTERNATIONAL HOSPITAL GUJRAT | PRIVATE | G.T ROAD, KHARIAN, GUJRAT |
| PNJ | GUJRAT | FAZAL NOOR MEMORIAL CLINIC, KHARIAN GUJRAT | PRIVATE | VILLAGE BIDAR MARJAN KHARIAN GUJRAT |
| PNJ | GUJRAT | THQ HOSPITAL, SARAI ALAMGIR | PUBLIC | SARAI ALAMGIR, DISTRICT GUJRAT |
| PNJ | GUJRAT | THQ HOSPITAL, KHARIAN | PUBLIC | KHARIAN, GUJRAT |
| PNJ | GUJRAT | CIVIL HOSPITAL DINGA GUJRAT | PUBLIC | TEHSIL KHARIAN GUJRAT |
| PNJ | GUJRAT | AZIZ BHATTI SHAHEED TEACHING DHQ HOSPITAL BHIMBER ROAD | PUBLIC | BHIMBER ROAD GUJRAT |
| PNJ | GUJRAT | MAJOR SHABBIR SHAREEF SHAHEED HOSPITAL (THQ) KUNJAH | PUBLIC | MAJOR SHABBIR SHAREEF SHAHEED, KUNJAH, DISTRICT GUJRAT |
| PNJ | GUJRAT | BASHIR HOSPITAL | PRIVATE | RAILWAY ROAD, GUJRAT |
| PNJ | GUJRAT | CITY HOSPITAL GUJRAT | PRIVATE | JAIL CHOWK GUJRAT |
| PNJ | HAFIZABAD | SAJIDA GHUMMAN HOSPITAL | PRIVATE | KULO ROAD, HAFIZABAD |
| PNJ | HAFIZABAD | SAQIB ZAFAR HOSPITAL | PRIVATE | SAM NAAL KOLO ROAD, NEAR ZAINAB MARRIAGE HALL, DISTRICT HAFIZABAD |
| PNJ | HAFIZABAD | SAQIB BASHEER GENERAL HOSPITAL | PRIVATE | HAFIZABAD |
| PNJ | HAFIZABAD | KAMRAN SURGICAL AND GYNAE HOSPITAL | PRIVATE | GUJRANWALA ROAD, HAFIZABAD |
| PNJ | HAFIZABAD | YOUSAF MEMORIAL HOSPITAL HAFIZABAD | PRIVATE | JALALPUR BHATTIAN, DISTRICT HAFIZABAD |
| PNJ | HAFIZABAD | SAQIB ZAFAR HOSPITAL HAFIZABAD | PRIVATE | SAM NAAL KOLO ROAD, NEAR ZAINAB MARRIAGE HALL, DISTRICT HAFIZABAD |
| PNJ | HAFIZABAD | ZAM ZAM HOSPITAL | PRIVATE | MANGAT ROAD BYPASS |
| PNJ | HAFIZABAD | EMAN MEDICAL TOWER | PRIVATE | NEAR AKBARI EID GAH, JALAL PUR ROAD, HAFIZABAD |
| PNJ | HAFIZABAD | DHQ HOSPITAL, HAFIZABAD | PUBLIC | KOLO ROAD, HAFIZABAD |
| PNJ | HAFIZABAD | THQ HOSPITAL, PINDI BHATTIAN | PUBLIC | PINDI BHATTIAN, HAFIZABAD |
| PNJ | JHANG | IQBAL MEMORIAL HOSPITAL | PRIVATE | BHAKKAR ROAD, JHANG SADDAR. |
| PNJ | JHANG | SHAHEEN INFERTILITY AND GENERAL HOSPITAL | PRIVATE | KOTHI SAFDAR BHATTI NAJAF ABAD AHMAD PUR SIAL |
| PNJ | JHANG | HALEEMA SURGICAL HOSPITAL | PRIVATE | JHANG ROAD SHORKOT CITY JHANG |
| PNJ | JHANG | RANA JAMIL MEMORIAL HOSPITAL | PRIVATE | GARH MORE AHMAD PUR SIAL JHANG |
| PNJ | JHANG | SHIFA HOSPITAL JHANG | PRIVATE | SST ROAD CIVIL LINE JHANG |
| PNJ | JHANG | NIGHAT MEDICAL COMPLEX | PRIVATE | SAMAN ABAD JHANG SADDAR |
| PNJ | JHANG | SHAHABAL POLYCLINIC | PRIVATE | GOJRA ROAD, JHANG |
| PNJ | JHANG | ISMAIL WELFARE HOSPITAL | PRIVATE | HAJI IRSHAD ALI ANSARI ROAD, SATELLITE TOWN BLOCK A SATELLITE TOWN, JHANG |
| PNJ | JHANG | HAQ BAHU GENERAL CLINIC | PRIVATE | GARH MOR, AHMED PUR SIAL, JHANG |
| PNJ | JHANG | TEHSIL HEADQUARTER HOSPITAL, 18-HAZARI, JHANG | PUBLIC | 18-HAZARI, JHANGWASU 18 HAZARI, JHANG |
| PNJ | JHANG | TEHSIL HEADQUARTER HOSPITAL, AHMADPUR SIAL, JHANG | PUBLIC | TEHSIL HOSPITAL ROAD, AHMADPUR SIAL, JHANG |
| PNJ | JHANG | FAREEA MEDICAL COMPLEX | PRIVATE | 635- A TRANSFORMER CHOWL SATELLITE TOWN |
| PNJ | JHANG | HAMZA MEDICAL CENTER JHANG SADDAR | PRIVATE | GOJRA ROAD JHANG SADDAR |
| PNJ | JHANG | HASHMI MEDICAL CENTER GARH MOAR | PRIVATE | SULTAN BAHU ROAD, GAKEPUR, GARH MOAR |
| PNJ | JHANG | DOCTOR'S HOSPITAL JHANG | PRIVATE | CHURCH ROAD, CIVIL LINES, JHANG SADAR |
| PNJ | JHANG | THQ, GOVERNMENT CITY HOSPITAL, JHANG CITY, JHANG | PUBLIC | GOVT. CITY HOSPITAL JHANG CITY, NEAR POLICE STATION, JHANG |
| PNJ | JHANG | TEHSIL HEADQUARTER HOSPITAL, SHORKOT, JHANG | PUBLIC | MULTAN ROAD SHORKOT |
| PNJ | JHANG | ASGHAR MEDICAL COMPLEX | PRIVATE | SHORKOT CANTT, CITY ROAD, JHANG |
| PNJ | JHANG | BAHU MEDICAL AND SURGICAL COMPLEX | PRIVATE | IMAD TOWER, CANTT. ROAD, SHOR KOT CITY, JHANG |
| PNJ | JHANG | SADAF MEDICARE JHANG | PRIVATE | OPP. DAEWOO BUS TERMINAL BHAKKAR ROAD, JHANG |
| PNJ | JHANG | SALMAN SURGICAL AND NEURO CENTRE | PRIVATE | MADINA TOWN, BHAKKAR ROAD, JHANG SADDAR |
| PNJ | JHANG | DHQ HOSPITAL JHANG | PUBLIC | GOJRA RD, NAYA SHEHAR, JHANG |
| PNJ | JHANG | SAEED MEDICAL COMPLEX AND ANZALINA KIDNEY CARE | PRIVATE | GOJRA ROAD, JHANG |
| PNJ | JHELUM | JHELUM CARDIAC CENTER | PRIVATE | JHELUM |
| PNJ | JHELUM | CAPT MOAZZAM ALI SHAHEED HOSPITAL | PRIVATE | AZEEM ROAD, KAALA GUJRAN, JHELUM |
| PNJ | JHELUM | AFZAL HOSPITAL | PRIVATE | MACHINE MOHALLA NO 3 JHELUM |
| PNJ | JHELUM | SARMAD HOSPITAL | PRIVATE | NEAR MUHAMMADI CHOWCK JHELUM |
| PNJ | JHELUM | TEHSIL HEADQUARTER HOSPITAL, SOHAWA, JHELUM | PUBLIC | TEHSIL HEADQUARTER HOSPITAL, SOHAWA, JHELUM |
| PNJ | JHELUM | TEHSIL HEADQUARTER HOSPITAL, PIND DADAN KHAN, JHELUM | PUBLIC | TEHSIL HEADQUARTER HOSPITAL, PIND DADAN KHAN, JHELUM |
| PNJ | JHELUM | DISTRICT HEAD QUARTER JHELUM | PUBLIC | DISTRICT HEAD QUARTER JHELUM |
| PNJ | KASUR | BARKAT HOSPITAL | PRIVATE | NAI MANDI CHUCHAK ROAD HABIBABAD, PATTOKI, KASUR |
| PNJ | KASUR | SUFI AMANAT ALI SURGICAL HOSPITAL | PRIVATE | 180, GULSHAN-E-SUBHAN PHASE-1, PATTOKI, KASUR |
| PNJ | KASUR | GOVT AZIZ BIBI TEHSIL HEADQUARTER HOSPITAL | PUBLIC | ROSHAN BHEELA, KASUR |
| PNJ | KASUR | HUSSIAN EYE CLINIC | PRIVATE | HALLAH ROAD PATTOKI, KASUR |
| PNJ | KASUR | IQBAL HOSPITAL KASUR | PRIVATE | OLD BUS STAND MA JINNAH ROAD, KASUR |
| PNJ | KASUR | THQ HOSPITAL, PATTOKI KASUR | PUBLIC | OPP. GOVT. BOYS DEGREE COLLEGE, PATTOKI, KASUR |
| PNJ | KASUR | DISTRICT HEADQUARTER HOSPITAL KASUR | PUBLIC | STEEL BAGH CHOWK, KASUR |
| PNJ | KASUR | LAHORE LASER EYE CLINIC | PRIVATE | MULTAN ROAD PATTOKI SHADMAN COLONY, KASUR |
| PNJ | KASUR | KASUR CITY HOSPITAL | PRIVATE | MAIN FEROZPUR ROAD NEAR KALI PUR ALI PARK, KASUR |
| PNJ | KASUR | DOCTOR'S POLYCLINIC | PRIVATE | STREET#1 FAZAL KHAN COLONY BHATTA CHOWK, KASUR |
| PNJ | KASUR | THQ HOSPITAL KASUR | PUBLIC | CHUNIA KASUR |
| PNJ | KASUR | BALQEES HOSPITAL | PRIVATE | ALI PARK OPPOSITE OFFICER COLONY, KASUR |
| PNJ | KASUR | MADINA HOSPITAL AND MATERNITY HOME | PRIVATE | FAISAL COLONY GALLA MANDI ROAD PATOOKI KASUR. |
| PNJ | KASUR | BHATTI INTERNATIONAL HOSPITAL | PRIVATE | 2-KM, ROUND ROAD KASUR |
| PNJ | KASUR | PAK RED CRESENT TEACHING HOSPITAL | PRIVATE | 48KM MULTAN ROAD DINA NATH KASUR |
| PNJ | KASUR | NOOR HOSPITAL KASUR | PRIVATE | KOT RADHA KASHAN KASUR |
| PNJ | KHANEWAL | TEHSIL HEADQUARTER CIVIL HOSPITAL, KABIRWALA | PUBLIC | MULTAN ROAD KABIRWALA, DISTRICT KHANEWAL |
| PNJ | KHANEWAL | THQ MIAN CHANNU | PUBLIC | G.T ROAD, MIAN CHANNU DISTRICT KHANEWAL |
| PNJ | KHANEWAL | RAMAY HOSPITAL MIAN CHANNU | PRIVATE | TULAMBA ROAD, MIAN CHANNU |
| PNJ | KHANEWAL | ABID HOSPITAL | PRIVATE | NEAR CHUNGI, TULAMBA ROAD, MIAN CHANNU |
| PNJ | KHANEWAL | CITY CARE MEDICAL CENTER KHANEWAL | PRIVATE | STADIUM ROAD, KHANEWAL |
| PNJ | KHANEWAL | ISLAMIC CITY HOSPITAL KHANEWAL | PRIVATE | TULUMBA ROAD KHANEWAL |
| PNJ | KHANEWAL | HAYAT MEDICAL COMPLEX KHANEWAL | PRIVATE | BLOCK#11, NEAR MINAR MASJID, KHANEWAL |
| PNJ | KHANEWAL | FATIMA MEDICAL COMPLEX JAHANIAN | PRIVATE | JINNAH COLONY, BASTI MASWANA, JAHANIAN |
| PNJ | KHANEWAL | AL KHALIQ HOSPITAL KABIR WALA KHANEWAL | PRIVATE | NEW KACHEHRI ROAD, KABIR WALA, DISTRICT KHANEWAL |
| PNJ | KHANEWAL | SHAMI MEDICARE MIAN CHANNU KHANEWAL | PRIVATE | JANDAYALI BANGLA, OPPOSITE JANNAI PETROLEUM, DISTT KHANEWAL |
| PNJ | KHANEWAL | ZAFAR LASER EYE CLINIC KHANEWAL | PRIVATE | CHAK SHAHANA ROAD, KHANEWAL |
| PNJ | KHANEWAL | TABURUK HOSPITAL KHANEWAL | PRIVATE | BHUTTA CHOWK, BLOCK NO 10, KHANEWAL |
| PNJ | KHANEWAL | AL-FALAH MEDICARE HOSPITAL KHANEWAL | PRIVATE | G.T ROAD KACHA KHU, DISTRICT KHANEWAL |
| PNJ | KHANEWAL | LASER EYE WELFARE HOSPITAL KHANEWAL | PRIVATE | MIAN CHANNU TULAMBA ROAD, |
| PNJ | KHANEWAL | DISTRICT HEAD QUARTER HOSPITAL KHANEWAL | PUBLIC | OLD LODHRAN ROAD, KHNEWAL |
| PNJ | KHANEWAL | TEHSIL HEAD QUARTER HOSPITAL JAHANIAN | PUBLIC | TEHSIL HEAD QUARTER HOSPITAL JAHANIAN |
| PNJ | KHANEWAL | WARRIACH HOSPITAL | PRIVATE | BOYS HIGH SCHOOL ROAD, ABDUL HAKEEM |
| PNJ | KHANEWAL | AL MANZOOR SURGICAL HOSPITAL | PRIVATE | TALAMBA ROAD, MIAN CHANNU KHANEWAL |
| PNJ | KHANEWAL | JANNAT MEDICARE | PRIVATE | NEAR DHQ HOSPITAL KHANEWAL |
| PNJ | KHANEWAL | SAEED MEDICARE | PRIVATE | TALAMBA ROAD, TEH. MIAN CHANNU, DISTT. KHANEWAL |
| PNJ | KHANEWAL | IQBAL MEMORIAL HOSPITAL KHANEWAL | PRIVATE | RAILWAY ROAD MAKHDOOMPUR, KHANEWAL |
| PNJ | KHANEWAL | NOUREEN NISHAT HOSPITAL | PRIVATE | KHANEWAL |
| PNJ | KHANEWAL | SAMEEN ZAFAR MEDICAL CENTRE | PRIVATE | OPP. CIVIL HOSPITAL, MULTAN ROAD, TEH. KABIR WALA |
| PNJ | KHUSHAB | QAISAR GENERAL HOSPITAL NOOR PUR THAL | PRIVATE | KHUSHAB |
| PNJ | KHUSHAB | RANA MEDICAL COMPLEX | PRIVATE | JOHARABAD |
| PNJ | KHUSHAB | BHATTI HOSPITAL | PRIVATE | KHUSHAB |
| PNJ | KHUSHAB | NIAZI MEDICAL COMPLEX | PRIVATE | QUAIDABAD |
| PNJ | KHUSHAB | AL NOOR HOSPITAL JOHARABAD | PRIVATE | KHUSHAB |
| PNJ | KHUSHAB | MAJEED MEDICAL COMPLEX | PRIVATE | 29-A, CIVIL LINE NEAR WARRAICH ULTRASOUND CLINIC, JOHRABAD, KHUSHAB |
| PNJ | KHUSHAB | DISTRICT HEAD QUARTER HOSPITAL, KHUSHAB | PUBLIC | KHUSHAB |
| PNJ | LAHORE | CENTRAL PARK TEACHING HOSPITAL | PRIVATE | 31-KM KAHNA NAU FEROZPUR ROAD LAHORE |
| PNJ | LAHORE | ORTHOPEDIC MEDICAL COMPLEX | PRIVATE | JAIL ROAD LAHORE |
| PNJ | LAHORE | GHURKI HOSPITAL | PRIVATE | GHURKI HOSPITAL LAHORE |
| PNJ | LAHORE | CH. M. AKRAM TEACHING AND RESEARCH HOSPITAL | PRIVATE | 17 KM MAIN RAIWIND ROAD(ARAIYAAN PIND)LAHORE |
| PNJ | LAHORE | ARIF MEMORIAL HOSPITAL | PRIVATE | 35-KM FEROZPUR ROAD, LAHORE |
| PNJ | LAHORE | MUFAZA TUL HAYAT HOSPITAL | PRIVATE | 3 KM DEFENSE ROAD (CHAND RAI) CHUNGI AMER SIDHU FEROZPUR ROAD, LAHORE |
| PNJ | LAHORE | LAHORE MEDICAL CITY | PRIVATE | 2. TARIQ BLOCK, NEW GARDEN TOWN, LAHORE |
| PNJ | LAHORE | LATIF HOSPITAL | PRIVATE | 408, E BLOCK, JOHAR TOWN, LAHORE |
| PNJ | LAHORE | HAMZA HOSPITAL | PRIVATE | 21 SHAMA ROAD, RASOOL PARK, ICHRA LAHORE |
| PNJ | LAHORE | WAZIR HOSPITAL | PRIVATE | 300-I-C1, TOWNSHIP, LAHORE |
| PNJ | LAHORE | SAADAN HOSPITAL | PRIVATE | 391-E BLOCK, MAIN BOULEVARD JOHAR TOWN, LAHORE1 |
| PNJ | LAHORE | HEALTH CITY HOSPITAL | PRIVATE | 92-H-1, WAPDA TOWN LAHORE |
| PNJ | LAHORE | ZIA HOSPITAL AND MATERNITY COMPLEX | PRIVATE | FEROZPUR ROAD, LAHORE |
| PNJ | LAHORE | MSK DIALYSIS AND MEDICAL COMPLEX | PRIVATE | 387-E, NEAR ALLAH HOO CHOWK, JOHAR TOWN, LAHORE |
| PNJ | LAHORE | THE PAKISTAN SOCIETY FOR THE REHABILITATION OF THE DISABLED | PRIVATE | 111-FEROZEPUR ROAD, LAHORE |
| PNJ | LAHORE | NOBLE HOSPITAL | PRIVATE | MAIN SULTAN AHMAD ROAD, REHMANPURA ICHRA, LAHORE |
| PNJ | LAHORE | LIFELINE HOSPITAL | PRIVATE | 462-463 G-III, MA JOHAR TOWN, LAHORE |
| PNJ | LAHORE | KHAWAJA HOSPITAL LAHORE | PRIVATE | 24-KM MAIN FEROZPUR ROAD KAHNA NAU LAHORE |
| PNJ | LAHORE | SHAIKH ZAYED HOSPITAL | PUBLIC | NEW MUSLIM TOWN, LAHORE |
| PNJ | LAHORE | AKRAM MEDICAL COMPLEX LAHORE | PRIVATE | 2-B MAIN GULBERG AYESHA SADDIQUA ROAD, DISTRICT LAHORE |
| PNJ | LAHORE | GOVT. HOSPITAL GHAZIABAD, LAHORE | PUBLIC | GHAZIABAD, AZIZ BHATTI TOWN LAHORE. |
| PNJ | LAHORE | IFFAT ANWAR MEDICAL COMPLEX | PRIVATE | GHAZI CHOWK TOWNSHIP, LAHORE |
| PNJ | LAHORE | GULAB DEVI HOSPITAL | PRIVATE | FEROZEPUR RD, NISHTAR TOWN, LAHORE |
| PNJ | LAHORE | SIR GANGA RAM HOSPITAL | PUBLIC | QUEENS ROAD SHAHRA-E-FATIMA JINNAH, LAHORE |
| PNJ | LAHORE | LADY WILLINGDON HOSPITAL | PUBLIC | RAVI ROAD, AZADI CHOWK, LAHORE |
| PNJ | LAHORE | JINNAH BURN AND RECONSTRUCTIVE SURGERY CENTRE | PUBLIC | ALLAMA IQBAL MEDICAL COLLEGE, MAULANA SHAUKAT ALI ROAD, LAHORE |
| PNJ | LAHORE | MAYO HOSPITAL | PUBLIC | NISBAT ROAD, LAHORE |
| PNJ | LAHORE | GOVT. SAID MITHA TEACHING HOSPITAL | PUBLIC | SAID MITHA BAZAR, LAHORE |
| PNJ | LAHORE | GOVT. MOZANG HOSPITAL | PUBLIC | TEMPLE ROAD, LAHORE |
| PNJ | LAHORE | LADY AITCHISON HOSPITAL | PUBLIC | MAYO HOSPITAL ROAD, LAHORE |
| PNJ | LAHORE | AL EHSAN WELFARE EYE HOSPITAL | PRIVATE | SHALAMAR LINK ROAD, MOGHALPURA, LAHORE |
| PNJ | LAHORE | MUMTAZ BAKHTAWAR MEMORIAL TRUST HOSPITAL | PRIVATE | 8-KM RAIWIND ROAD, LAHORE |
| PNJ | LAHORE | IHSAN MUMTAZ HOSPITAL | PRIVATE | 71-E, JOHAR TOWN LAHORE |
| PNJ | LAHORE | RAMZAN ALI SYED MEMORIAL HOSPITAL | PRIVATE | 21. TEMPLE ROAD, LAHORE |
| PNJ | LAHORE | MUKHTARAN RAFI WELFARE HOSPITAL | PRIVATE | 146 SAEED BLOCK CANAL SCHEME FATEH GARH, LAHORE |
| PNJ | LAHORE | SAIRA MIRAJ MEMORIAL HOSPITAL | PRIVATE | MIRAJ PARK BEGUM KOT SHAHDARA, LAHORE |
| PNJ | LAHORE | AL RAZI HEALTHCARE (PVT.) LTD | PRIVATE | 2-CII M.M ALAM ROAD, GULBERG III, LAHORE |
| PNJ | LAHORE | MASOOD HOSPITAL LAHORE | PRIVATE | 99 GARDEN BLOCK GARDEN TOWN LAHORE` |
| PNJ | LAHORE | CH. RAHMAT ALI MEMORIAL TRUST HOSPITAL | PRIVATE | 45-CIVIC CENTER, DR. WASTI CHOWK, TOWNSHIP, LAHORE |
| PNJ | LAHORE | FAROOQ HOSPITAL IQBAL TOWN LAHORE | PRIVATE | 2-3 ASIF BLOCK ALLAMA IQBAL TOWN, LAHORE |
| PNJ | LAHORE | AYESHA HOSPITAL | PRIVATE | E-309 NISHTAR COLONY LAHORE CANTT |
| PNJ | LAHORE | ACME MEDICAL CENTRE | PRIVATE | 97-J, GULBERG III, LAHORE |
| PNJ | LAHORE | ZAHIDA WELFARE HOSPITAL | PRIVATE | SHALAMAR LINK ROAD, LAHORE |
| PNJ | LAHORE | NOBLE HOSPITAL LAHORE | PRIVATE | MAIN SULTAN AHMAD ROAD, REHMANPURA ICHRA LAHORE |
| PNJ | LAHORE | HAMEED LATIF HOSPITAL | PRIVATE | 3/2 ZAFARULLAH KHAN ROAD MISRI SHAH LAHORE |
| PNJ | LAHORE | FURQAN HOSPITAL LAHORE | PRIVATE | SAU GAJJU MATTA, FEROZPUR ROAD, LAHORE |
| PNJ | LAHORE | TAHIR HOSPITAL LAHORE | PRIVATE | LDA AVENUE 1, PUBLIC HEALTH SOCIETY PLOT 91 |
| PNJ | LAHORE | PAKISTAN KIDNEY AND LIVER INSTITUTE AND RESEARCH CENTER LAHORE | PUBLIC | ADJACENT KNOWLEDGE PARK, DHA PHASE VI, LAHORE |
| PNJ | LAHORE | GOVT. MIAN MEER HOSPITAL | PUBLIC | OPP MIAN MEER DARBAR, LAHORE |
| PNJ | LAHORE | MUMTAZ BAKHTAWAR MEMORIAL TRUST HOSPITAL LAHORE | PRIVATE | WAHDAT ROAD OPPOSITE KARIM BLOCK ALLAMA IQBAL TOWN, LAHORE |
| PNJ | LAHORE | MUKHTIAR MUNIR HOSPITAL LAHORE | PRIVATE | 993-H BLOCK, SABZAZAR SCHEME, MULTAN ROAD, LAHORE |
| PNJ | LAHORE | JINNAH HOSPITAL LAHORE | PUBLIC | USMANI RD, QUAID-I-AZAM CAMPUS, LAHORE |
| PNJ | LAHORE | EVER CARE HOSPITAL LAHORE | PRIVATE | D1 COMMERCIAL, NECHS LAHORE |
| PNJ | LAHORE | ALI FATIMA HOSPITAL LAHORE | PRIVATE | BHOBTIAN CHOWK, RAIWIND ROAD, LAHORE |
| PNJ | LAHORE | PUNJAB INSTITUTE OF NEUROSCIENCES LAHORE | PUBLIC | FEROZEPUR RD, ISMAIL NAGAR, LAHORE |
| PNJ | LAHORE | IBRAHIM EYE CENTER LAHORE | PRIVATE | SHAMKE BHATTIAN, 34-KM MULTAN ROAD, LAHORE |
| PNJ | LAHORE | RANA ABDUL RAHEEM MEMORIAL HOSPITAL SODIWAL | PRIVATE | RANA ABDUL RAHEEM MEMORIAL HOSPITAL, SODIWAL |
| PNJ | LAHORE | GOVERNMENT SHAHDARA HOSPITAL | PUBLIC | VILLAGE SHAHDARA TOWN, LAHORE |
| PNJ | LAHORE | CANCER CARE HOSPITAL AND RESEARCH CENTER | PRIVATE | 1.2 KM PAJION CHOWK OPP. BAHRIA ORCHARD GATE NO. 5 RAIWIND ROAD, LAHORE |
| PNJ | LAHORE | RAFIQ MEDICAL CENTRE | PRIVATE | SHER SHAH ROAD, DATA NAGAR NEAR POLICE STATION BADAMI BAGH, LAHORE |
| PNJ | LAHORE | MEDIX HOSPITAL LAHORE | PRIVATE | 17-KM NIAIAI FEROZPUR ROAD, NEAR ATTARI DARBAR, LAHORE |
| PNJ | LAHORE | HEALTH CARE HOSPITAL | PRIVATE | WORK SHOP STOP BEDIAN ROAD, LAHORE |
| PNJ | LAHORE | CHUGHTAI LAB | PRIVATE | 7JAIL ROAD, GULBERG, LAHORE |
| PNJ | LAHORE | BAHRIA INTERNATIONAL HOSPITAL MOHLANWAL | PRIVATE | TAKBEER BLOCK, SECTOR – B, BAHRIA TOWN LAHORE |
| PNJ | LAHORE | SHARIF HOSPITAL | PRIVATE | BHANGALI BURKI ROAD, LAHORE |
| PNJ | LAHORE | PUNJAB INSTITUTE OF CARDIOLOGY | PUBLIC | JAIL ROAD LAHORE |
| PNJ | LAHORE | FAROOQ HOSPITAL | PRIVATE | 262-263 WEST WOOD COLONY, CANAL ROAD |
| PNJ | LAHORE | AKHTAR SAEED TRUST HOSPITAL | PRIVATE | EME SOCIETY DHA, SECTOR MULTAN ROAD LAHORE |
| PNJ | LAHORE | SHARIF MEDICAL CITY HOSPITAL LAHORE | PRIVATE | JATTI UMRA ADDA PLOT RAIWIND ROAD LAHORE |
| PNJ | LAHORE | LAHORE CARE HOSPITAL | PRIVATE | E-387/2, GHAZI ROAD STOP MAIN FEROZPUR ROAD, LAHORE |
| PNJ | LAHORE | INSTITUTE OF NUCLEAR MEDICINE AND ONCOLOGY LAHORE | PRIVATE | KHYABAN E JAMIA PUNJAB, BLOCK D MUSLIM TOWN, LAHORE |
| PNJ | LAHORE | AVICENNA HOSPITAL | PRIVATE | PHASE – IX, DHA, BEDIAN ROAD, LAHORE. |
| PNJ | LAHORE | RASHEED HOSPITAL NEW GARDEN TOWN | PRIVATE | NEW GARDEN TOWN, LAHORE |
| PNJ | LAHORE | HUSSAIN MEMORIAL HOSPITAL | PRIVATE | 105-MULTAN ROAD LAHORE |
| PNJ | LAHORE | BAHRIA ORCHARD HOSPITAL LAHORE | PRIVATE | RAIWIND ROAD LAHORE. |
| PNJ | LAHORE | AADIL HOSPITAL | PRIVATE | MAIN BOULEVARD DHA, LAHORE |
| PNJ | LAHORE | KISHWAR SULTANA HOSPITAL | PRIVATE | BUTT CHOWK, COLLEGE ROAD, PSO TOWNSHIP, LAHORE |
| PNJ | LAHORE | FARAN HOSPITAL | PRIVATE | ABDALI ROAD, ISLAMPURA, LAHORE |
| PNJ | LAHORE | AL KHIDMAT TEACHING MANSOORAH HOSPITAL | PRIVATE | MULTAN CHUNGI, MULTAN ROAD, LAHORE |
| PNJ | LAHORE | SURGIMED HOSPITAL | PRIVATE | 1- ZAFAR ALI ROAD, LAHORE |
| PNJ | LAHORE | LIFE CARE HOSPITAL LAHORE | PRIVATE | CANAL ROAD, NEAR MAIN GATE BAHRIA TOWN, LAHORE |
| PNJ | LAHORE | ASGHARI BEGUM PVT LIMITED HAMEED LATIF HOSP | PRIVATE | 14-ABU BAKAR BLOCK, NEW GARDEN TOWN, LAHORE. |
| PNJ | LAHORE | FAMILY HOSPITAL | PRIVATE | 4-MOZANG ROAD, LAHORE |
| PNJ | LAHORE | UNIVERSITY OF LAHORE TEACHING HOSPITAL | PRIVATE | 1-KM DEFENCE ROAD OFF RAIWAND ROAD BHOBTIAN CHOWK, LAHORE |
| PNJ | LAHORE | FATIMA MEMORIAL HOSPITAL LAHORE | PRIVATE | SHADMAN ROADLAHORE |
| PNJ | LAHORE | HAYAT MEMORIAL HOSPITAL LAHORE | PRIVATE | 1-KM, OFF BHOBTIAN CHOWK, DEFENCE ROAD, LAHORE |
| PNJ | LAHORE | LAHORE GENERAL HOSPITAL (PINS) | PUBLIC | FEROZPUR ROAD, NEAR CHUNGI, AMAR SIDHO ISMAIL NAGAR, LAHORE |
| PNJ | LAHORE | SURAYYA AZEEM HOSPITAL | PRIVATE | CHOWK CHAUBURJI، BAHAWALPUR RD, MOZANG CHUNGI, LAHORE |
| PNJ | LAHORE | DOCTOR HOSPITAL AND MEDICAL CENTRE | PRIVATE | 152-G/1, CANAL BANK, JOHAR TOWN, LAHORE |
| PNJ | LAHORE | SHALAMAR HOSPITAL | PRIVATE | SHALIMAR LINK ROAD, MUGHALPURA, LAHORE |
| PNJ | LAHORE | THE CHILDREN'S HOSPITAL AND INSTITUTE OF CHILD HEALTH | PUBLIC | FEROZPUR ROAD, LAHORE |
| PNJ | LAHORE | SERVICES HOSPITAL | PUBLIC | GHOUS-UL AZAM (JAIL ROAD), LAHORE |
| PNJ | LAHORE | GOVT. MUHAMMAD NAWAZ SHARIF TEACHING HOSPITAL | PUBLIC | YAKKI GATE, LAHORE |
| PNJ | LAHORE | GOVT TEACHING HOSPITAL SHAHDARA | PUBLIC | 6-KM, G.T ROAD, SHAHDARA, LAHORE |
| PNJ | LAHORE | GOVT. MIAN MUNSHI DHQ TEACHING HOSPITAL | PUBLIC | BUND ROAD, LAHORE |
| PNJ | LAHORE | GOVT. KOT KHAWAJA SAEED TEACHING HOSPITAL | PUBLIC | SCHEME #2, KOT KHAWAJA SAEED, LAHORE |
| PNJ | LAHORE | NATIONAL HOSPITAL AND MEDICAL CENTER | PRIVATE | 132/3 L BLOCK NEAR SPORTS STADIUM DHA, LAHORE |
| PNJ | LEIAH | DISTRICT HEAD QUARTER HOSPITAL LAYYAH | PUBLIC | COLLEGE ROAD LAYYAH. |
| PNJ | LEIAH | QADIR ALI HOSPITAL | PRIVATE | KUTCHERY ROAD, LAYYAH |
| PNJ | LEIAH | THQ THAL MIAN NAWAZ SHARIF HOSPITAL | PUBLIC | OPP. GOVERNMENT MODEL HIGH SCHOOL BOYS LAYYAH |
| PNJ | LEIAH | ANWAR EYE CARE CLINIC | PRIVATE | LINK ROAD, NEAR DHQ HOSPITAL LAYYAH |
| PNJ | LEIAH | AL HUSSAIN SURGICAL HOSPITAL | PRIVATE | KOT SULTAN LAYYAH |
| PNJ | LEIAH | AASIA IQBAL HOSPITAL AND TRAUMA CENTRE | PRIVATE | FATEH PUR LAYYAH |
| PNJ | LEIAH | AL MUSTAFA SURGICAL HOSPITAL | PRIVATE | CHOWK AZAM LAYYAH |
| PNJ | LEIAH | SIRATI HOSPITAL | PRIVATE | SIRATI HOSPITAL LAYYAH |
| PNJ | LEIAH | AL NOOR EYE HOSPITAL | PRIVATE | FATEH POOR ROAD CHOWK AZAM LAYYAH. |
| PNJ | LEIAH | TEHSIL HEAD QUARTER HOSPITAL CHAUBARA | PUBLIC | THQ HOSPITAL CHAUBARA, JHANG ROAD, CHAUBARA CITY LAYYAH |
| PNJ | LEIAH | ZEENAT SURGICAL HOSPITAL | PRIVATE | CHOWK AZAM ROAD, LAYYAH |
| PNJ | LEIAH | AL JUNAID MEDICARE | PRIVATE | FAISALABAD ROAD CHOWK AZAM LAYYAH |
| PNJ | LEIAH | KHAWAJA FAREED HOSPITAL | PRIVATE | EID GAH ROAD LAYYAH |
| PNJ | LEIAH | SHAHID ORTHOPAEDIC AND TRAUMA CENTER | PRIVATE | OPPOSITE DHQ HOSPITAL LAYYAH |
| PNJ | LEIAH | LAYYAH CARDIAC CENTER AND GENERAL HOSPITAL | PRIVATE | AHMAD CITY NEAR BALOCH TERMINAL, LAYYAH |
| PNJ | LEIAH | TEHSIL HEADQUARTER LEVEL HOSPITAL CHOWK AZAM | PUBLIC | THQ LEVEL HOSPITAL CHOWK AZAM, MULTAN ROAD CHOWK AZAM, DISTRICT LAYYAH |
| PNJ | LEIAH | THQ LEVEL HOSPITAL AND TRAUMA CENTRE FATEH PUR | PUBLIC | THQ LEVEL HOSPITAL AND TRAUMA CENTRE, M.M ROAD FATEH PUR, DISTRICT LAYYAH |
| PNJ | LEIAH | THQ HOSPITAL KROR LAL ESAN | PUBLIC | THQ HOSPITAL KROR LAL ESAN, FATEH PUR ROAD, KROR, LAYYAH |
| PNJ | LEIAH | THQ LEVEL HOSPITAL KOT SULTAN | PUBLIC | OPP. GOVERNMENT MODEL HIGH SCHOOL BOYS LAYYAH |
| PNJ | LODHRAN | ALI GENERAL HOSPITAL | PRIVATE | LODHRAN |
| PNJ | LODHRAN | AL KAREEM SURGICAL AND MATERNITY HOSPITAL | PRIVATE | PORANA BAHAWALPUR ROAD, ARAY WALI GALI, KEHROOR PAKKA, DISTRICT LODHRAN |
| PNJ | LODHRAN | YOUSUF CHILDREN HOSPITAL AND MATERNITY HOME | PRIVATE | NEAR KAHROR PAKA CHOWK, HIGH SCHOOL ROAD, DUNIYA POUR ROAD LODHRAN |
| PNJ | LODHRAN | FAREEHA UMAR HOSPITAL LODHRAN | PRIVATE | NEAR OLD DHQ, LODHRAN |
| PNJ | LODHRAN | AL SHIFA EYE AND GENERAL CLINIC LODHRAN | PRIVATE | YOUNIS WALA, JALALPUR MOR, LODHRAN |
| PNJ | LODHRAN | THQ KEHROOR PACCA | PUBLIC | THQ HOSPITAL KEHROOR PACCA, DISTRICT LODHRAN |
| PNJ | LODHRAN | DISTRICT HEAD QUARTER HOSPITAL LODHRAN | PUBLIC | DHQ HOSPIAL, 100 CHAK LODHRAN |
| PNJ | LODHRAN | THQ DUNYA PUR | PUBLIC | THQ HOSPITAL DUNYA PUR, NEAR GOVT BOYS DEGREE COLLEGE DUNYA PUR DISTRICT LODHRAN |
| PNJ | LODHRAN | MILLAT ORTHOPEDIC HOSPITAL AND TRAUMA CENTRE LODHRAN | PRIVATE | CHAK 100-M, BAHAWALPUR ROAD, LODHRAN |
| PNJ | LODHRAN | ZAIB HOSPITAL KEHROOR PACCA | PRIVATE | DUNYA PUR ROAD, MAILSI ROAD, KEHROOR PACCA |
| PNJ | LODHRAN | AL NOOR EYE CARE AND LASER EYE CLINIC LODHRAN | PRIVATE | NEAR BARI NEHR, KEHROOR PACCA, DISTT LODHRAN |
| PNJ | LODHRAN | AL FAIZ EYE CARE LODHRAN | PRIVATE | GULSHAN MEHDI, PHASE 1, DUNYA PUR, DISTT LODHRAN |
| PNJ | LODHRAN | YOUSAF EYE CLINIC | PRIVATE | MANGALVI CARD CENTRE, OPPOSITE DAK KHANA, DISTT LODHRAN |
| PNJ | LODHRAN | LUQMAN HOSPITAL | PRIVATE | LODHRAN |
| PNJ | LODHRAN | DOCTOR SAEED AHMAD MEMORIAL HOSPITAL | PRIVATE | HAIDER FILLING STATION MAILSI ROAD, KEHROOR PAKKA DISTRICT LODHRAN |
| PNJ | LODHRAN | SHAHIDA ISLAM MEDICAL COMPLEX | PRIVATE | LODHRAN |
| PNJ | LODHRAN | CITY HOSPITAL AND SURGICAL CENTRE | PRIVATE | KEHROR PAKA LODHRAN |
| PNJ | MANDI BAHAUDDIN | THQ MALIKWAL, MANDI BAHUDDIN | PUBLIC | MALIKWAL, MANDI BAHUDDIN |
| PNJ | MANDI BAHAUDDIN | SHAHZAIB SURGICAL AND GENERAL HOSPITAL | PRIVATE | GUJRAT ROAD PHALIA |
| PNJ | MANDI BAHAUDDIN | BASHIR BEGUM SURGICAL AND GENERAL HOSPITAL | PRIVATE | OPPOSITE GHAZALI BOYS COLLEGE SARGODHA ROAD PHALIA |
| PNJ | MANDI BAHAUDDIN | KHOKHAR HOSPITAL MANDIBAHAUDIN | PRIVATE | KUTCHERY ROAD, MANDI BAHAUDDIN |
| PNJ | MANDI BAHAUDDIN | THQ HOSPITAL, PHALIA | PUBLIC | GHUNIAN ROAD, PHALIA, MANDI BAHUDDIN |
| PNJ | MANDI BAHAUDDIN | ZIA EYE AND GENERAL CLINIC | PRIVATE | GHANYAN ROAD PHALIA DISTRICT MANDI BAHAUDDIN |
| PNJ | MANDI BAHAUDDIN | WARIS HOSPITAL MANDI BAHUDDIN | PRIVATE | MANGAT MARKET, MANDI BAHUDDIN |
| PNJ | MANDI BAHAUDDIN | GILANI HOSPITAL | PRIVATE | NEAR PHALIA BUS STAND, PHALIA, MANDI BAHAUDDIN |
| PNJ | MANDI BAHAUDDIN | DHQ HOSPITAL, MANDI BAHUDDIN | PUBLIC | MURALA ROAD DIST. COMPLEX, MANDI BAHUDDIN |
| PNJ | MANDI BAHAUDDIN | ZAFAR SURGICAL HOSPITAL | PRIVATE | NEW LARRI ADDA, MALIK WALI |
| PNJ | MANDI BAHAUDDIN | GHIAS HOSPITAL | PRIVATE | NEXT TO PTCL OFFICE, GUJRAT ROAD, PHALIA, MANDI BAHUDDIN |
| PNJ | MIANWALI | IMRAN MEMORIAL HOSPITAL | PRIVATE | LIAQUATABAD PIPLAN MIANWALI |
| PNJ | MIANWALI | OBAID NOOR HOSPITAL | PRIVATE | MIANWALI |
| PNJ | MIANWALI | DOCTOR EYE CLINIC | PRIVATE | GHOUSE AZAM ROAD, NEAR CENTRAL JAIL MIANWALI |
| PNJ | MIANWALI | REHMAN LAPAROSCOPY HOSPITAL | PRIVATE | GULBERG CHOWK MIANWALI |
| PNJ | MIANWALI | CITY MEDICAL COMPLEX | PRIVATE | OPP. GOVT. BOYS HIGH SCHOOL, MIANWALI |
| PNJ | MIANWALI | AL SHIFA HOSPITAL | PRIVATE | NEAR AHMAD RASOOL PETROL PUMP BANNU ROAD ISAKHEL MIANWALI |
| PNJ | MIANWALI | MIANWALI HOSPITAL COMPLEX | PRIVATE | BALLO, KHEL ROAD, MIANWALI |
| PNJ | MIANWALI | TEHSIL HEADQUARTER HOSPITAL KALABAGH | PUBLIC | KALA BAGH, ESA KHEL |
| PNJ | MULTAN | AL HUDA MEDICAL CENTRE | PRIVATE | NISHTER ROAD MULTAN |
| PNJ | MULTAN | MEDICARE HOSPITAL MULTAN | PRIVATE | ABDALI ROAD, MULTAN |
| PNJ | MULTAN | BEST CARE HOSPITAL | PRIVATE | MDA OFFICE COOPERATIVE, MULTAN |
| PNJ | MULTAN | AL-KAREEM MEDICAL COMPLEX | PRIVATE | 8B- JUSTICE HAMEED COLONY, NISHTAR ROAD |
| PNJ | MULTAN | FARAZ HOSPITAL MULTAN | PRIVATE | RAILWAY ROAD NEAR THQ HOSPITAL, SHUJABAD, MULTAN |
| PNJ | MULTAN | MADNI HOSPITAL NEW MULTAN | PRIVATE | I-C Y BLOCK MADNI CHOWK NEW MULTAN |
| PNJ | MULTAN | HALIMA HOSPITAL COMPLEX | PRIVATE | NISHTAR ROAD MULTAN |
| PNJ | MULTAN | QAISRANI MEDICAL CENTRE | PRIVATE | OMC, DISTRICT JAIL ROAD, NEAR MDA CHOWK |
| PNJ | MULTAN | MUJAHID HOSPITAL MULTAN | PRIVATE | BOSAN ROAD BY-PASS CHOWK, KHAN VILLAGE ROAD, MULTAN |
| PNJ | MULTAN | SAMEEN ZAFAR MEDICAL CENTRE MULTAN | PRIVATE | F-4,SHAH RUKH-NE- ALAM MULTAN |
| PNJ | MULTAN | AL SHAFI HOSPITAL | PRIVATE | MULTAN ROAD NEAR TOLL PLAZA BASTI MALOOK, MULTAN |
| PNJ | MULTAN | CARE FAMILY HOSPITAL MULTAN | PRIVATE | MAIN ROAD QASIM BELLA, MULTAN |
| PNJ | MULTAN | RANA EYE CARE MULTAN | PRIVATE | CHOWK DOUBLE PHATHAK, MULTAN |
| PNJ | MULTAN | REHMAT EYE AND GENERAL HOSPITAL MULTAN | PRIVATE | REHMAT EYE AND GENERAL HOSPITAL, SADIQABAD MILLS KHANEWAL ROAD, MULTAN |
| PNJ | MULTAN | NISHTER HOSPITAL MULTAN | PUBLIC | NISHTER ROAD, MULTAN |
| PNJ | MULTAN | GOVERNMENT SHAHBAZ SHARIF DHQ HOSPITAL, MULTAN | PUBLIC | CHOWK FAWARA, ABDALI ROAD, MULTAN |
| PNJ | MULTAN | MUSHTAQ LAANG THQ HOSPITAL | PUBLIC | MAIN MULTAN ROAD, JALAL PUR PIRWALA |
| PNJ | MULTAN | AFZAL MEDICARE HOSPITAL | PRIVATE | TEHSILDAR MOR HARDAN TOWN MULTAN |
| PNJ | MULTAN | TEHSIL HEAD QUARTER HOSPITAL SHUJABAD | PUBLIC | RAILWAY ROAD, SHUJABAD DISTT MULTAN |
| PNJ | MULTAN | WAHEEDA KHANUM CANCER AND GENERAL HOSPITAL | PRIVATE | 9-C, SHAMASABAD COLONY, NEAR EID GAH CHOWK |
| PNJ | MULTAN | MULTAN INSTITUTE OF NUCLEAR MEDICINE AND RADIOLOGY | PRIVATE | NISHTAR HOSPITAL, LALAZAR COLONY, MULTAN |
| PNJ | MULTAN | MUKHTIAR A SHEIKH MEMORIAL WELFARE HOSPITAL | PRIVATE | KHANEWAL ROAD NEAR PAK ARAB FERTILIZERS |
| PNJ | MULTAN | KHURSHID RAFIQUE HOSPITAL | PRIVATE | KHANEWAL ROAD, MULTAN. |
| PNJ | MULTAN | AL-REHMAN SURGICAL HOSPITAL | PRIVATE | BUKHANI PLAZA MULTAN ROAD SHUJABA |
| PNJ | MULTAN | MULTAN SURGICAL HOSPITAL | PRIVATE | POST OFFICE BUDHA SAINT |
| PNJ | MULTAN | CHILDREN'S HOSPITAL AND THE INSTITUTE OF CHILD HEALTH | PUBLIC | SHER SHAH ROAD, MOHALLAH QADEER ABAD MULTAN |
| PNJ | MULTAN | CH PERVAIZ ELAHI INSTITUTE OF CARDIOLOGY | PUBLIC | MULTAN |
| PNJ | MULTAN | ASHRAF NASEER MEDICAL CENTER | PRIVATE | 283-E 100 FOOTI CHOWK SHAH RUKN E ALAM COLONY |
| PNJ | MULTAN | AZIZ HOSPITAL | PRIVATE | MULTAN |
| PNJ | MULTAN | SHAHZAD SURGICAL HOSPITAL | PRIVATE | ADA BAN BOSAN MULTAN |
| PNJ | MULTAN | AL KHALIQ PATIENTS CARE | PRIVATE | NISHTAR ROAD, MULTAN |
| PNJ | MULTAN | ALI GENERAL HOSPITAL MULTAN | PRIVATE | MULTAN |
| PNJ | MULTAN | SOUTH PUNJAB CHEST CLINIC | PRIVATE | MULTAN |
| PNJ | MULTAN | IBN-E-SINA HOSPITAL AND RESEARCH INSTITUTE | PRIVATE | MMDC SOUTHERN BYPASS MAUZA JAHANGIR ABAD, MULTAN |
| PNJ | MULTAN | BAKHTAWAR AMIN HOSPITAL | PRIVATE | NORTHERN BYPASS, MATI TAL ROAD, MULTAN |
| PNJ | MULTAN | ZAHEER HOSPITAL MULTAN | PRIVATE | G.T ROAD, QADIRPUR RAWAN, MULTAN |
| PNJ | MUZAFFARGARH | AHMAD MEDICAL COMPLEX MUZAFFARGARH | PRIVATE | OPPOSITE THQ HOSPITAL JATOI |
| PNJ | MUZAFFARGARH | KHAN HOSPITAL | PRIVATE | ALI PUR, MUZAFFARGARH |
| PNJ | MUZAFFARGARH | AL FAREED MEDICAL CENTER KOT ADDU | PRIVATE | LODHI MEDICAL TOWN KOT ADDU, DISTRICT MUZAFFARGARH |
| PNJ | MUZAFFARGARH | FATIMA HOSPITAL JATOI | PRIVATE | NEAR KAURY KHAN PARK, OPP. THQ HOSPITAL JATOI MUZAFFARGARH |
| PNJ | MUZAFFARGARH | SAEED SURGICARE HOSPITAL | PRIVATE | ALI PUR ROAD, MUZAFARGARH |
| PNJ | MUZAFFARGARH | AL SHIFA SURGICAL HOSPITAL | PRIVATE | CHUNNI GOTH ROAD, TEHSIL ALI PUR, DISTRICT MUZAFFARGARH |
| PNJ | MUZAFFARGARH | ZAINAB MEDICAL COMPLEX | PRIVATE | ZAINAB MEDICAL COMPLEX, COLLEGE CHOWK ALI PUR, DISTRICT MUZAFFARGARH |
| PNJ | MUZAFFARGARH | HASSAN SURGICAL AND MEDICAL CENTER | PRIVATE | JHANG ROAD, MUZAFFARGARH CITY |
| PNJ | MUZAFFARGARH | CITY HOSPITAL MUZAFFARGARH | PRIVATE | CITY HOSPITAL KALIPUR ROAD NEAR AGHA KHAN LAB KOT ADDU |
| PNJ | MUZAFFARGARH | AZIZ HOSPITAL JATOI | PRIVATE | CIVIL HOSPITAL CHOWK JATOI |
| PNJ | MUZAFFARGARH | DISTRICT HEAD QUARTER MUZAFFARGARH | PUBLIC | ALI PUR ROAD MUZAFFARGARH |
| PNJ | MUZAFFARGARH | TEHSIL HEADQUARTER HOSPITAL KOT ADDU | PUBLIC | THQ HOSPITAL KOT ADDU CITY DISTRICT MUZAFFARGARH |
| PNJ | MUZAFFARGARH | TEHSIL HEAD QUARTER HOSPITAL JATOI | PUBLIC | THQ HOSPITAL ROAD, JATOI CITY DISTRICT MUZAFFARGARH |
| PNJ | MUZAFFARGARH | TEHSIL HEAD QUARTER ALI PUR | PUBLIC | THQ HOSPITAL, MULTAN ROAD, ALI PUR DISTRICT MUZAFFARGARH |
| PNJ | MUZAFFARGARH | THQ LEVEL 50 BEDED HOSPITAL CHOWK SARWAR SHAHEED | PUBLIC | RANG PUR ROAD, CHOWK SARWAR SHAHEED, TEHSIL KOT ADDU, DISTRICT MUZAFFARGARH |
| PNJ | MUZAFFARGARH | KHAN HOSPITAL KOT ADU | PRIVATE | NEAR WAPDA OFF. ADMORE PUMP, G.T ROAD, KOT ADU |
| PNJ | MUZAFFARGARH | AL QURESH HOSPITAL | PRIVATE | NEAR PULL SOHRAB NALA JALO |
| PNJ | MUZAFFARGARH | ALLAH DAAD HOSPITAL | PRIVATE | ALLAH DAAD HOSPITAL NEAR FAIZAN E MADINA KOT ADU |
| PNJ | MUZAFFARGARH | ZAIB ELAHI GENERAL HOSPITAL | PRIVATE | BASTI RAMZAN KHAN, JATOI ROAD SHERSULTAN |
| PNJ | MUZAFFARGARH | KHAN SURGICAL CENTER MUZAFFARGARH | PRIVATE | KHAN SURGICAL CENTER OPPOSITE DHQ HOSPITAL MUZAFFARGARH |
| PNJ | MUZAFFARGARH | ZEESHAN HOSPITAL CHOWK SARWAR SHAHEED | PRIVATE | KOT ADDY ROAD CHOWK SARWAR SHAHEED TEH KOT ADDU DISTRICT MUZAFFARGARH |
| PNJ | MUZAFFARGARH | SHAN LATIF SURGICAL HOSPITAL | PRIVATE | ROHILANWALI , MUZAFFARGARH |
| PNJ | MUZAFFARGARH | ASIF RAFIQ HOSPITAL | PRIVATE | G.T ROAD ROHILANWALI |
| PNJ | MUZAFFARGARH | CITY MEDICAL AND SURGICAL COMPLEX JATOI | PRIVATE | OPP. TMA OFFICE, JATOI, MUZAFFARGARH |
| PNJ | MUZAFFARGARH | ZAINAB HOSPITAL | PRIVATE | SHAH JAMAL MUZAFFARGARH |
| PNJ | MUZAFFARGARH | HEALTH CARE HOSPITAL | PRIVATE | KOT ADDU, MUZAFFARGARH |
| PNJ | MUZAFFARGARH | HASHMAT HAMEED MEDICAL COMPLEX | PRIVATE | SANAWAN KOT ADDU MUZAFFARGARH |
| PNJ | MUZAFFARGARH | MALIK SURGICAL AND MEDICAL CENTRE | PRIVATE | MUZAFFARGARH |
| PNJ | NANKANA SAHIB | MUJAHID SURGICAL CLINIC | PRIVATE | HOSPITAL ROAD NANKANA SAHIB |
| PNJ | NANKANA SAHIB | ZAHRA NAWAZ HOSPITAL | PRIVATE | MUSLIM TOWN NEAR RAILWAY STATION SANGLA HILL |
| PNJ | NANKANA SAHIB | JAVED HOSPITAL | PRIVATE | JARANWALA ROAD, MORE KHUNDA, NANKANA |
| PNJ | NANKANA SAHIB | AL FAZAL CHILDREN HOSPITAL NANKANA SAHIB | PRIVATE | NEAR GOAL CHAKKAR NANKANA SAHIB |
| PNJ | NANKANA SAHIB | AL FAZAL CHILDREN HOSPITAL NANKANA | PRIVATE | NEAR GOAL CHAKKAR NANKANA SAHIB |
| PNJ | NANKANA SAHIB | ABDUL SABOOR EYE CLINIC | PRIVATE | DHQ HOSPITAL, NANKANA SAHIB |
| PNJ | NANKANA SAHIB | UMAR HOSPITAL NANKANA SAHIB | PRIVATE | HOUSING COLONY, NANKANA SAHIB |
| PNJ | NANKANA SAHIB | DISTRICT HEADQUARTER HOSPITAL NANKANA | PUBLIC | NANKANA SAHIB |
| PNJ | NANKANA SAHIB | THQ SANGLA HILLS | PUBLIC | SANGLA HILL NANKANA SAHIB |
| PNJ | NANKANA SAHIB | THQ HOSPITAL NANKANA | PUBLIC | SHAHKOT, NANKANA SAHIB |
| PNJ | NANKANA SAHIB | UMAR HOSPITAL | PRIVATE | HOUSING COLONY, NANKANA SAHIB |
| PNJ | NAROWAL | AMINA HOSPITAL | PRIVATE | HAJVER NAGAR, NEAR DHQ HOSPITAL, NAROWAL |
| PNJ | NAROWAL | SAADAT MEDICAL COMPLEX | PRIVATE | KASHMIR BOULEVARD, NAROWAL |
| PNJ | NAROWAL | USMAN SURGICAL HOSPITAL JANDIALA ROAD ZAFARWAL, NAROWAL | PRIVATE | JANDIALA ROAD ZAFARWAL, NAROWAL |
| PNJ | NAROWAL | DHQ HOSPITAL, NAROWAL | PUBLIC | CIRCULAR ROAD, NAROWAL |
| PNJ | NAROWAL | AL SHIFA CLINIC | PRIVATE | IKLASPUR ROAD, SHAKARGARH, NAROWAL |
| PNJ | NAROWAL | THQ HOSPITAL, SHAKARGARH | PUBLIC | RAILWAY ROAD, SHAKARGARH, NAROWAL |
| PNJ | NAROWAL | SHAFIQ HOSPITAL | PRIVATE | CHOWK ZAFARWAL BYPASS NAROWAL |
| PNJ | NAROWAL | ALI HOSPITAL | PRIVATE | CHAN PEER ROAD, NAROWAL. |
| PNJ | NAROWAL | SAFEENA HOSPITAL | PRIVATE | MAIN CIRCULAR ROAD OPP DPO HOUSE NAROWAL |
| PNJ | NAROWAL | SUGHRA SHAFI MEDICAL COMPLEX | PRIVATE | SAHARA FOR LIFE TRUST MURIDKE ROAD NAROWAL |
| PNJ | NAROWAL | CH. SARWAR HOSPITAL | PRIVATE | CHAN PEER ROAD, TEH AND DISTT NAROWAL |
| PNJ | NAROWAL | SHUKARDIN SURGICAL HOSPITAL | PRIVATE | NEAR GOVT. ISLAMIA DEGREE COLLEGE FOR BOYS |
| PNJ | NAROWAL | HASSAN MEDICAL AND SURGICAL HOSPITAL | PRIVATE | OPP GHAZALI SCHOOL, SHAKARGARH ROAD, ZAFARWAL |
| PNJ | NAROWAL | AKRAM HOSPITAL | PRIVATE | DEEN PUR ROAD, |
| PNJ | NAROWAL | ZOHRA SURGICAL AND CHILDREN HOSPITAL | PRIVATE | NEAR TYHANA MORE, RAILWAY ROAD, SHAKARGARH |
| PNJ | OKARA | SOHAIB SURGICAL HOSPITAL | PRIVATE | 25-REHMAT ULLAH TOWN ALI TRUST HOSPITAL ROAD, OKARA |
| PNJ | OKARA | IHSAAN HOSPITAL AND MATERNITY HOME | PRIVATE | POURANI MANDI ROAD GULSHAN ISHAAQ COLONY OKARA |
| PNJ | OKARA | SHARIF SURGIMED HOSPITAL | PRIVATE | FAISALABAD ROAD, OKARA |
| PNJ | OKARA | SHAUKAT HOSPITAL | PRIVATE | GOVT. COLONY OKARA ROAD, DEPALPUR |
| PNJ | OKARA | ABDULLAH GENERAL HOSPITAL OKARA | PRIVATE | 55/2-L, GT ROAD, OKARA |
| PNJ | OKARA | KAUSAR MATERNITY HOME SURGICAL HOSPITAL | PRIVATE | MODEL TOWN DEPALPUR OKARA |
| PNJ | OKARA | UMER MEMORIAL HOSPITAL | PRIVATE | CHURCH ROAD OKARA |
| PNJ | OKARA | UMER HOSPITAL AND MATERNITY HOME | PRIVATE | 7-NO. CHUNGI KHALID TOWN, OKARA |
| PNJ | OKARA | SAEED SURGICAL COMPLEX | PRIVATE | REHMAT ULLAH TOWN, OKARA |
| PNJ | OKARA | SULTAN DIALYSIS CENTER | PRIVATE | GHALLA GODAM MURGH MARKET, OKARA |
| PNJ | OKARA | LATIF CLINIC OKARA | PRIVATE | DALYANA CHOWK CHUNIAN ROAD HUJRA SHAH MUQEEM, OKARA |
| PNJ | OKARA | DEEN HOSPITAL OKARA | PRIVATE | BYPASS ROAD IN FRONT OF SHERGARH GRAMMAR GIRLS HIGH SCHOOL, SHERGARH TEHSIL RENALA KURD, DISTRICT OKARA |
| PNJ | OKARA | DISTRICT HEAD QUARTER HOSPITAL (SOUTH CITY) | PUBLIC | DEPALPUR ROAD, OKARA |
| PNJ | OKARA | DISTRICT HEADQUARTER HOSPITAL OKARA | PUBLIC | EID GAH ROAD, OKARA |
| PNJ | OKARA | QARI HOSPITAL | PRIVATE | GIRLS COLLEGE ROAD OKARA |
| PNJ | OKARA | AMNA ABDULLAH HOSPITAL | PRIVATE | FAKHAR SHAH COLONY, KASOOR ROAD DIPALPUR OKARA |
| PNJ | OKARA | AL MADINA HOSPITAL AND MATERNITY HOME | PRIVATE | CANAL ROAD HUSNAIN ARCADE, RENALA KHURD OKARA |
| PNJ | PAKPATTAN | SAKHI SURGICAL CLINIC AND MATERNITY HOME | PRIVATE | 9-GULSHAN IQBAL COLONY ARIFWALA, PAKPATTAN |
| PNJ | PAKPATTAN | TEHSIL HEADQUARTER HOSPITAL, ARIFWALA | PUBLIC | ARIFWALA, DISTRICT PAKPATTAN |
| PNJ | PAKPATTAN | CITY HOSPITAL PAKPATTAN | PRIVATE | DHQ HOSPITAL ROAD, PAKPATTAN |
| PNJ | PAKPATTAN | AL SHIFA HOSPITAL PAKPATTAN | PRIVATE | MANDI MORE KATCHERY CHOWK PAKPATTAN |
| PNJ | PAKPATTAN | DUA HOSPITAL | PRIVATE | CHOWK MARELY PAKPATTAN |
| PNJ | PAKPATTAN | NASIM HOSPITAL | PRIVATE | CHIRAGH COLONY KATCHERY ROAD PAKPATTAN |
| PNJ | PAKPATTAN | GHULAM MUHAMMAD MEMORIAL HOSPITAL | PRIVATE | COLLEGE ROAD, PAKPATTAN |
| PNJ | PAKPATTAN | ASLAM SURGICAL HOSPITAL | PRIVATE | NEAR PASSCO CENTER BUNGA HAYAT PAKPATTAN |
| PNJ | PAKPATTAN | AHMAD SHAH HOSPITAL | PRIVATE | HOSPITAL ROAD, PAKPATTAN |
| PNJ | PAKPATTAN | DISTRICT HEADQUARTER HOSPITAL PAKPATTAN | PUBLIC | HOSPITAL ROAD, PAKPATTAN |
| PNJ | PAKPATTAN | FAYYAZ HOSPITAL | PRIVATE | BUREWALA ROAD, PAKPATTAN |
| PNJ | PAKPATTAN | NOOR MUHAMMAD ORTHOPAEDIC AND MATERNITY | PRIVATE | HOUSE NO 4, WUKLAA COLONY, ARIF WALA, PAKPATTAN |
| PNJ | PAKPATTAN | SABIR HOSPITAL | PRIVATE | SABIR HOSPITAL QABOULA ROAD ARIFWALA |
| PNJ | RAHIM YAR KHAN | SH ZAYED MEDICAL COLLEGE AND HOSPITAL | PUBLIC | RAHIM YAR KHAN |
| PNJ | RAHIM YAR KHAN | LALA MEDICAL COMPLEX RAHIM YAR KHAN | PRIVATE | AIRPORT ROAD, TEHSIL AND DISTRICT RAHIM YAR KHAN |
| PNJ | RAHIM YAR KHAN | FAISAL HOSPITAL RAHIM YAR KHAN | PRIVATE | LINK ROAD, MODEL TOWN, TEH. KHANPUR, DISTT. RYK |
| PNJ | RAHIM YAR KHAN | AL REHMAT MEDICAL COMPLEX | PRIVATE | NEAR CHOWK PATHANISTAN, SHAHBAZ PUR ROAD, RYK |
| PNJ | RAHIM YAR KHAN | SAAD ABDULLAH SURGICAL HOSPITAL | PRIVATE | 6 / A-1 HOUSING SCHEME, TEH. LIAQAT PUR |
| PNJ | RAHIM YAR KHAN | MILLAT HOSPITAL | PRIVATE | CLUB ROAD, TEH. SADIQABAD, |
| PNJ | RAHIM YAR KHAN | RAZIA SURGICAL HOSPITAL SADIQABAD | PRIVATE | ZOR KOT ROAD, CHONGI NO.10, SADIQABAD |
| PNJ | RAHIM YAR KHAN | HAMZA MEDICARE | PRIVATE | 06-NEW OFFICER COLONY, TEHSIL RAHIM YAR KHAN |
| PNJ | RAHIM YAR KHAN | HASSAN HOSPITAL | PRIVATE | NEAR NEW SABZI MANDI, JAITH BHATTA ROAD, KHANPUR |
| PNJ | RAHIM YAR KHAN | TAHIR GENERAL HOSPITAL | PRIVATE | NOOR AFSHAN ROAD, FEROZA, TEH. LIAQAT PUR |
| PNJ | RAHIM YAR KHAN | ALI HAIDER SURGICAL AND NASIRA MOTHER CARE CLINIC | PRIVATE | TARANDA SAWAY KHAN, RAHIM YAR KHAN |
| PNJ | RAHIM YAR KHAN | AL KHALID HOSPITAL | PRIVATE | FATEHPUR PUNJABIAN, NEAR IQBALABAD, POST OFFICE TAJGARH |
| PNJ | RAHIM YAR KHAN | THQ HOSPITAL KHANPUR | PUBLIC | THQ HOSPITAL KHAN PUR, DISTRICT RAHIM YAR KHAN |
| PNJ | RAHIM YAR KHAN | TEHSIL HEADQUARTER HOSPITAL SADIQABAD | PUBLIC | NEAR OLD BUS STAND KACHA SHAHI ROAD, SADIQABAD RAHIM YAR KHAN |
| PNJ | RAHIM YAR KHAN | TEHSIL HEAD QUARTER LIAQUATPUR | PUBLIC | KACHEHRI ROAD, LIAQAT PUR DISTRICT RAHIM YAR KHAN |
| PNJ | RAHIM YAR KHAN | GOVT SYED ALTAF SHAH EYE HOSPITAL | PUBLIC | GOVT SYED ALTAF SHAH EYE HOSPITAL, KHNA PUR CITY |
| PNJ | RAHIM YAR KHAN | TARIQ EYE CLINIC AND LASER CENTRE | PRIVATE | MODEL TOWN, RAHIM YAR KHAN |
| PNJ | RAHIM YAR KHAN | GHULAM MUHAMMAD SOOMRO HOSPITAL | PRIVATE | LINK MODEL TOWN ROAD KHAN PUR |
| PNJ | RAHIM YAR KHAN | AL NOOR HOSPITAL | PRIVATE | AL NOOR HOSPITAL BAGO BAHAR ROAD KHAN PUR |
| PNJ | RAHIM YAR KHAN | SADIQ HOSPITAL AND CARDIAC CENTRE RYK | PRIVATE | ABU DHABI ROAD, NEAR ROHI SHELL PETROLIUM RYK |
| PNJ | RAHIM YAR KHAN | QASIM HOSPITAL RYK | PRIVATE | STREET #2, H.NO 1, JINNAH PARK JUGNOO, RYK |
| PNJ | RAHIM YAR KHAN | AMNA (GYNAE)CLINIC SADIQABAD | PRIVATE | HOSPITAL ROAD, SADIQABAD, RAHIM YAR KHAN |
| PNJ | RAHIM YAR KHAN | NISAR MEDICAL COMPLEX RAHIM YAR KHAN | PRIVATE | HOSPITAL ROAD, RAHIM YAR KHAN |
| PNJ | RAHIM YAR KHAN | SALMAN SURGICAL HOSPITAL | PRIVATE | WIRELESS PULL RAHIM YAR KHAN |
| PNJ | RAHIM YAR KHAN | AAMINA JAMAL HOSPITAL | PRIVATE | 23/B MODEL TOWN, RAHIM YAR KHAN |
| PNJ | RAHIM YAR KHAN | AKRAM EYE HOSPITAL | PRIVATE | CANAL BRIDGE ZOR KOT ROAD, SULTAN TOWN, SADIQABAD, DISTT RAHIM YAR KHAN |
| PNJ | RAHIM YAR KHAN | RYK HOSPITAL RAHIM YAR KHAN | PRIVATE | SADIQ CANAL ROAD, NEAR SUPERIOR COLLEGE RYK |
| PNJ | RAHIM YAR KHAN | ANWAR MEDICAL CENTRE | PRIVATE | KLP ROAD, FATEH PUR ARAIN, IQBAL ABAD, RYK |
| PNJ | RAHIM YAR KHAN | HAMZA MEDICAL CENTRE KHAN PUR | PRIVATE | NAWAN KOT ROAD, KHAN PUR |
| PNJ | RAHIM YAR KHAN | HAMEED HOSPITAL RAHIM YAR KHAN | PRIVATE | 1 MODEL TOWN, HOSPITAL ROAD, RAHIM YAR KHAN |
| PNJ | RAHIM YAR KHAN | AHMAD SURGICAL HOSPITAL | PRIVATE | MANTHAR ROAD, RAHIM YAR KHAN |
| PNJ | RAHIM YAR KHAN | SAJID SURGICAL HOSPITAL | PRIVATE | HOSPITAL ROAD, RAHIM YAR KHAN |
| PNJ | RAHIM YAR KHAN | UMAR HOSPITAL SADIQABAD | PRIVATE | KACHA SHAHI ROAD SADIQABAD, DISTT RAHIM YAR KHAN |
| PNJ | RAHIM YAR KHAN | ABBASI HOSPITAL FATEHPUR KAMAL | PRIVATE | FATEH PUR KAMAL RAHIM YAR KHAN |
| PNJ | RAHIM YAR KHAN | HAJI MOHAMMAD RAMAZAN MEMORIAL HOSPITAL | PRIVATE | DSP ROAD, MODEL TOWN B KHAN PUR RAHIMYAR KHAN |
| PNJ | RAHIM YAR KHAN | EES GUL CLINIC | PRIVATE | KACHA SHAHI ROAD SADIQABAD, DISTT RAHIM YAR KHAN |
| PNJ | RAHIM YAR KHAN | PANSOTA MEDICAL COMPLEX | PRIVATE | HOSPITAL ROAD, RAHIM YAR KHAN |
| PNJ | RAJANPUR | SYED CLINIC FAZILPUR | PRIVATE | HAJIPUR ROAD FAZILPUR |
| PNJ | RAJANPUR | REHMAN HOSPITAL RAJANPUR | PRIVATE | FAZILPUR RAJANPUR |
| PNJ | RAJANPUR | FAIZA GENERAL HOSPITAL | PRIVATE | CANAL ROAD RAJANPUR |
| PNJ | RAJANPUR | ATHAR SURGICAL CENTER | PRIVATE | KUTCHERY ROAD RAJANPUR |
| PNJ | RAJANPUR | SAHAR HOSPITAL | PRIVATE | CHOLI ROAD, JAMPUR, RAJANPUR. |
| PNJ | RAJANPUR | DOCTORS HOSPITAL RAJANPUR | PRIVATE | DERA ROAD RAJANPUR |
| PNJ | RAJANPUR | TEHSIL HEADQUARTER HOSPITAL JAMPUR | PUBLIC | THQ HOSPITAL JAMPUR, DERA GHAZI KHAN ROAD JAMPUR DISTRICT RAJANPUR |
| PNJ | RAWALPINDI | TEHSIL HEADQUARTER HOSPITAL, KAHUTA, RAWALPINDI | PUBLIC | HOSPITAL RD, REVENUE ESTATE, KAHUTA, RAWALPINDI, PUNJAB 47330 |
| PNJ | RAWALPINDI | TEHSIL HEADQUARTER HOSPITAL, KOTLI SATTIAN, RAWALPINDI | PUBLIC | KOTLI SATTIAN, PUNJAB, PAKISTAN |
| PNJ | RAWALPINDI | BENAZIR BHUTTO HOSPITAL RAWALPINDI | PUBLIC | NEAR CHANDNI CHOWK، MURREE RD, RAWALPINDI, 23000, PAKISTAN |
| PNJ | RAWALPINDI | BAHRIA INTERNATIONAL HOSPITAL | PRIVATE | BAHRIA TOWN, PHASE VIII, DISTRICT RAWALPINDI |
| PNJ | RAWALPINDI | WAH GENERAL HOSPITAL, TAXILA, RAWALPINDI | PUBLIC | SADAT COLONY, WAH, RAWALPINDI, PUNJAB, PAKISTAN |
| PNJ | RAWALPINDI | TEHSIL HEADQUARTER HOSPITAL, MURREE, RAWALPINDI | PUBLIC | TEHSIL HEADQUARTER HOSPITAL, MURREE, RAWALPINDI |
| PNJ | RAWALPINDI | TEHSIL HEADQUARTER HOSPITAL, TAXILA, RAWALPINDI | PUBLIC | TEHSIL HEADQUARTER HOSPITAL, TAXILA, RAWALPINDI |
| PNJ | RAWALPINDI | AHMED MEDICAL COMPLEX | PRIVATE | SATELLITE TOWN RAWALPINDI |
| PNJ | RAWALPINDI | CHRISTIAN HOSPITAL | PRIVATE | FAISAL SHAHBBD ROAD TAXILLA |
| PNJ | RAWALPINDI | HUSSAIN LAKHANI INTERNATIONAL HOSPITAL | PRIVATE | EX TMA BUILDING SHOPPING COMPLEX OPPOSITE GORDON COLLEGE, LIAQUAT ROAD |
| PNJ | RAWALPINDI | MINSA MEDICAL CENTER | PRIVATE | NEAR KALI TANKI STOP, SAIDPUR ROAD |
| PNJ | RAWALPINDI | FRIENDS WELFARE TRUST HOSPITAL | PRIVATE | IJP ROAD, OPP SOCIAL SECURITY HOSPITAL, RAWALPINDI |
| PNJ | RAWALPINDI | SADAQAT INTERNATIONAL HOSPITAL KAHUTA | PRIVATE | MATORE CHOWK KAHUTA RAWALPINDI |
| PNJ | RAWALPINDI | RAWALPINDI INSTITUTE OF CARDIOLOGY | PUBLIC | MAIN RAWAL ROAD RAWALPINDI |
| PNJ | RAWALPINDI | AL-SYED HOSPITAL | PRIVATE | AHATA FAROOQIA ROAD TAXILA |
| PNJ | RAWALPINDI | AL SHAHBAZ MEDICAL COMPLEX HOSPITAL | PRIVATE | KAHUTA |
| PNJ | RAWALPINDI | MEGA MEDICAL COMPLEX | PRIVATE | POLICE STATION ROAD, NEAR AFIC, SADDAR |
| PNJ | RAWALPINDI | AL-KHIDMAT RAZI HOSPITAL SYED PUR | PRIVATE | CHANDI CHOWK SYED PUR ROAD RAWALPINDI |
| PNJ | RAWALPINDI | ISLAMIC INTERNATION MEDICAL COLLEGE TRUST | PRIVATE | PAKISTAN RAILWAYS HOSPITAL, WESTERIDGE – III RAWALPINDI |
| PNJ | RAWALPINDI | ESHA KIDNEY CENTER | PRIVATE | B- 1298, 4TH – B. ROAD, SATELLITE TOWN, NEAR KALI TANKI, RAWALPINDI. |
| PNJ | RAWALPINDI | AH AND GR PVT LIMITED (BILAL HOSPITAL) | PRIVATE | 38-A SATELITE TOWN RAWALPINDI |
| PNJ | RAWALPINDI | TEHSIL HEADQUARTER HOSPITAL, GUJAR KHAN, RAWALPINDI | PUBLIC | TEHSIL HEADQUARTER HOSPITAL, GUJAR KHAN, RAWALPINDI |
| PNJ | RAWALPINDI | BASHARAT HOSPITAL | PRIVATE | JEHLUM ROAD RAWALPINDI |
| PNJ | RAWALPINDI | AL IHSAN HOSPITAL RAWALPINDI | PRIVATE | AL IHSAN RAWALPINDI, 142 MURREE ROAD RAWALPINDI |
| PNJ | RAWALPINDI | DISTRICT HEAD QUARTER HOSPITAL RAWALPINDI | PUBLIC | RAJA BAZAR RAWALPINDI |
| PNJ | RAWALPINDI | HOLY FAMILY HOSPITAL RAWALPINDI | PUBLIC | COMMERCIAL MARKET SATELLITE TOWN RAWALPINDI |
| PNJ | RAWALPINDI | FAROOQ HOSPITAL MAIN EXPRESSWAY BAHRIA GOLF CITY | PRIVATE | MAIN EXPRESS WAY ADJACENT BAHRIA GOLF CITY |
| PNJ | RAWALPINDI | BEGUM AKHTAR RUKHSANA MEMORIAL TRUST | PRIVATE | BAHRIA SAFARI VILLAS، UMER AVENUE, PHASE 8 BAHRIA SAFARI VALLEY, RAWALPINDI, PUNJAB |
| PNJ | RAWALPINDI | TEHSIL HEADQUARTER HOSPITAL, KALLAR SYEDAN, RAWALPINDI | PUBLIC | C9C9+6FC, KALLAR SYEDAN, RAWALPINDI, PUNJAB, PAKISTAN |
| PNJ | SAHIWAL | TEHSIL HEAD QUARTER HOSPITAL CHICHAWATNI SAHIWAL | PUBLIC | OKAN WALA RD, BIHAR COLONY CHICHAWATNI, SAHIWAL |
| PNJ | SAHIWAL | IMTIAZ HOSPITAL AND MATERNITY HOME | PRIVATE | CIVIL HOSPITAL ROAD, IN FRONT OF MALL MANDI, SAHIW |
| PNJ | SAHIWAL | SAHIWAL TEACHING HOSPITAL | PUBLIC | NEAR SHAH ROAD, SAHIWAL |
| PNJ | SAHIWAL | MIDCITY HOSPITAL | PRIVATE | COLLEGE CHOWK SAHIWAL |
| PNJ | SAHIWAL | GOVT. HAJI ABDUL QAYYUM HOSPITAL | PUBLIC | NEAR TO SADAR CHOWK, SAHIWAL |
| PNJ | SAHIWAL | SHALIMAR MEDICAL COMPLEX | PRIVATE | SHALIMAR TOWN, HARAPPA STATION, SAHIWAL |
| PNJ | SAHIWAL | KHAWAR BASHIR HOSPITAL | PRIVATE | JINNAH TOWN PHASE 1 CHICHAWATNI SAHIWAL |
| PNJ | SAHIWAL | AL KHIDMAT HOSPITAL | PRIVATE | 26/A, JAMIA FAREEDA ROAD, SAHIWAL |
| PNJ | SAHIWAL | SHAMSI CLINIC EYE | PRIVATE | SIR SYED ROAD SAHIWAL |
| PNJ | SAHIWAL | JINNAH MEDICAL COMPLEX | PRIVATE | MISSION CHOWK SAHIWAL |
| PNJ | SAHIWAL | SARWAR FOUNDATION RAI NAWAZ HOSPITAL | PRIVATE | NEAR SUJI MILLS PULL, GT ROAD, CHICHA WATNI |
| PNJ | SAHIWAL | SHALIMAR HOSPITAL | PRIVATE | SHALIMAR TOWN, MALAK BLOCK, HARAPPA CITY DIST. SAHIWAL |
| PNJ | SAHIWAL | RAHAT SURGICAL HOSPITAL | PRIVATE | BEGUM SHAH NAWAZ ROAD, OIL MILL, CHICHAWATNI, SAHI |
| PNJ | SAHIWAL | HAJI SHARIF HOSPITAL | PRIVATE | IQBAL NAGAR ROAD, ADDA 90-MOR, CHICHAWATNI, SAHIWAL |
| PNJ | SARGODHA | SIAL HOSPITAL | PRIVATE | TEHSIL SAHIWAL, DISTRICT SARGODHA |
| PNJ | SARGODHA | MUBARAK MEDICAL COMPLEX | PRIVATE | 705-A, SATELLITE TOWN TEH AND DISTT SARGODHA |
| PNJ | SARGODHA | SADIQ HOSPITAL | PRIVATE | 24-A SATELLITE TOWN, TEH/DIST. SARGODHA |
| PNJ | SARGODHA | CENTRAL HOSPITAL SARGODHA | PRIVATE | 110- STADIUM ROAD, SARGODHA |
| PNJ | SARGODHA | KHATAM UN NABIYEEN HEART CENTRE | PRIVATE | SARGODHA |
| PNJ | SARGODHA | MUNIR HOSPITAL SARGODHA | PRIVATE | 700-A, SATELLITE TOWN, TEH AND DISTT SARGODHA |
| PNJ | SARGODHA | NIAZI MEDICAL COMPLEX SARGODHA | PRIVATE | 103- CLUB ROAD SARGODHA |
| PNJ | SARGODHA | TEHSIL HEADQUARTER HOSPITAL, BHERA, SARGODHA | PUBLIC | THQ BHERA NEAR POLICE STATION BHERA |
| PNJ | SARGODHA | TEHSIL HEADQUARTER HOSPITAL , SHAHPUR, SARGODHA | PUBLIC | THQ HOSPITAL , OPPOSITE JAIL , JAIL ROAD SHAHPUR SADDAR. |
| PNJ | SARGODHA | IFTIKHAR EYE CLINIC | PRIVATE | LIAQUAT SHAHEED ROAD, BHALWAL, SARGODHA |
| PNJ | SARGODHA | ASHRAF MEDICAL HOSPITAL | PRIVATE | 0.5-KM QANCHI MORR LAHORE ROAD SARGODHA |
| PNJ | SARGODHA | NEW MEHAR MEDICAL CENTRE | PRIVATE | NEW LARI ADA ROAD, SARGODHA |
| PNJ | SARGODHA | TEHSIL HEADQUARTER HOSPITAL, KOT MOMIN, SARGODHA | PUBLIC | SALAM ROAD NEAR ISLAMABAD INTERCHANGE KOTMOMIN. |
| PNJ | SARGODHA | NAVEED HOSPITAL | PRIVATE | SULEMANPURA ROAD NEAR MARKAZI IMAM BARGAH SATELITE TOWN, BHALWAL, SARGODHA |
| PNJ | SHEIKHUPURA | HAIDER HOSPITAL | PRIVATE | G.T. ROAD MURIDKE, SHEIKHUPURA |
| PNJ | SHEIKHUPURA | FAROOQ POLYCLINIC | PRIVATE | MAIN ROAD, SHARAQPUR SHARIF, SHEIKHUPURA |
| PNJ | SHEIKHUPURA | THQ HOSPITAL SHEIKHUPURA | PUBLIC | MURIDKE, SHEIKHUPURA |
| PNJ | SHEIKHUPURA | MANSOOR MEMORIAL HOSPITAL SHEIKHUPURA | PRIVATE | MAIN GULFISHAN TOWN, KOT ABDUL MALIK INTERCHANGE, SHEIKHUPURA |
| PNJ | SHEIKHUPURA | LUQMAN MEDICAL CENTER SHEIKHUPURA | PRIVATE | DOCTOR STREET NEAR DILWALA CHOWK, SHEIKHUPURA |
| PNJ | SHEIKHUPURA | LAHORE LASER EYE CENTER SHEIKHUPURA | PRIVATE | BISMILLAH RANA PLAZA MAIN G.T ROAD, FEROZWALA, SHEIKHUPURA |
| PNJ | SHEIKHUPURA | DISTRICT HEADQUARTER HOSPITAL SARGODHA ROAD, SHEIKHUPURA | PUBLIC | SARGODHA ROAD, SHEIKHUPURA |
| PNJ | SHEIKHUPURA | GHAZALA HOSPITAL AND CARDIAC CENTER | PRIVATE | 2 TUFAIL SHAHEED ROAD CIVIL LINES, SHEIKHUPURA |
| PNJ | SHEIKHUPURA | AMMAR MEDICAL COMPLEX SHEIKHUPURA | PRIVATE | G.T ROAD MURIDKE, SHEIKHUPURA |
| PNJ | SHEIKHUPURA | EYECO HOSPITAL SHEIKHUPURA | PRIVATE | GUJRANWALA ROAD, KOT RANJEET SINGH, SHEIKHUPURA |
| PNJ | SHEIKHUPURA | SARDAR BIBI HOSPITAL | PRIVATE | NABI BAKSH PLAZA, G.T ROAD, FEROZWALA, SHEIKHUPURA |
| PNJ | SHEIKHUPURA | TEHSIL HEADQUARTER HOSPITAL, FEROZWALA | PUBLIC | FEROZWALA, DISTRICT SHEIKHUPURA |
| PNJ | SHEIKHUPURA | TEHSIL HEADQUARTER HOSPITAL, SAFDARABAD | PUBLIC | SAFDARABAD, SHEIKHUPURA |
| PNJ | SHEIKHUPURA | TEHSIL HEADQUARTER HOSPITAL, SHARAQPUR SHARIF | PUBLIC | SHARAQPUR SHARIF, DISTRICT SHEIKHUPURA |
| PNJ | SHEIKHUPURA | KISHWAR FAZAL HOSPITAL | PRIVATE | SHEIKHUPURA FAIZPUR INTERCHANGE FEROZWALA |
| PNJ | SIALKOT | AMINA HOSPITAL | PRIVATE | NEAR OVERHEAD BRIDGE, CANTT ROAD SIALKOT |
| PNJ | SIALKOT | IMRAN IDREES HOSPITAL (PVT) LIMITED | PRIVATE | 2KM DASKA ROAD, SIALKOT |
| PNJ | SIALKOT | AL-NOOR HOSPITAL | PRIVATE | NEAR LRBT HOSPITAL KLASWALA ROAD PASRUR SIALKOT |
| PNJ | SIALKOT | ISLAM TEACHING HOSPITAL | PRIVATE | 7-KM PASRUR ROAD, SIALKOT |
| PNJ | SIALKOT | MEMORIAL CHRISTIAN HOSPITAL SIALKOT | PRIVATE | PARIS ROAD, SIALKOT |
| PNJ | SIALKOT | ALLAMA IQBAL MEMORIAL HOSPITAL SIALKOT | PUBLIC | COMMISSIONER ROAD, SIALKOT |
| PNJ | SIALKOT | CIVIL HOSPITAL (DHQ LEVEL) DASKA | PUBLIC | SIALKOT GUJRANWALA ROAD, DASKA, SIALKOT |
| PNJ | SIALKOT | HAMEEDA BASHIR HOSPITAL | PRIVATE | COLLEGE ROAD DASKA, SIALKOT |
| PNJ | SIALKOT | ASLAM MEDICAL | PRIVATE | DEFENCE ROAD, SIALKOT |
| PNJ | SIALKOT | QASIM CENTRAL HOSPITAL | PRIVATE | CIRCULAR ROAD CHUNGI # 8 DASKA, SIALKOT |
| PNJ | SIALKOT | SAAD HOSPITAL | PRIVATE | SAAD HOSPITAL, COLLEGE ROAD DASKA SIALKOT |
| PNJ | SIALKOT | FAMILY HOSPITAL SIALKOT | PRIVATE | SAMBRIAL ROAD DASKA, SIALKOT |
| PNJ | SIALKOT | CHEEMA HOSPITAL COMPLEX | PRIVATE | GUJRANWALA ROAD, DASKA, SIALKOT |
| PNJ | SIALKOT | THQ HOSPITAL, KOTLY LOHARAN | PUBLIC | KOTLY LOHARAN, DISTRICT SIALKOT |
| PNJ | SIALKOT | THQ HOSPITAL, SAMBRIAL | PUBLIC | SAMBRIAL, SIALKOT |
| PNJ | SIALKOT | GOVT. SARDAR BEGUM TEACHING HOSPITAL | PUBLIC | TEHSIL BAZAR CHOWK, SIALKOT |
| PNJ | SIALKOT | THQ HOSPITAL, PASRUR | PUBLIC | PASRUR, SIALKOT |
| PNJ | SIALKOT | IDREES HOSPITAL SIALKOT | PRIVATE | 21- ALLAMA IQBAL ROAD , SIALKOT CANTT SIALKOT |
| PNJ | TOBA TEK SINGH | KHAN CLINIC TOBA TEK SINGH | PRIVATE | OPP SHAHEEN CNG, JHANG ROAD, GOJRA, TOBA TEK SINGH |
| PNJ | TOBA TEK SINGH | AL KAREEM ORTHOPEDIC AND TRAUMA CENTER | PRIVATE | HOUSING COLONY NEAR CLINIC DR. ASLAM |
| PNJ | TOBA TEK SINGH | TEHSIL HEADQUARTER HOSPITAL, PIRMAHAL, TOBA TEK SINGH | PUBLIC | RAJANA RD, PIR MAHAL, TOBA TEK SINGH |
| PNJ | TOBA TEK SINGH | MIAN HOSPITAL TOBA TEK SINGH | PRIVATE | ZESHAN COLONY, KAMALIA, TOBA TEK SINGH |
| PNJ | TOBA TEK SINGH | SANDHU MEDICARE | PRIVATE | NEAR BUS STAND KAMALIA, TOBA TEK SINGH |
| PNJ | TOBA TEK SINGH | AL-MALIK FOUNDATION HOSPITAL | PRIVATE | EAST CANAL ROAD, TOBA TEK SINGH |
| PNJ | TOBA TEK SINGH | RASHEED HOSPITAL | PRIVATE | JHANG ROAD, GOJRA, TOBA TEK SINGH |
| PNJ | TOBA TEK SINGH | DISTRICT HEADQUARTER HOSPITAL, TOBA TEK SINGH | PUBLIC | RAJAMA ROAD, TOBA TEK SINGH |
| PNJ | TOBA TEK SINGH | GOVT. EYE CUM GENERAL HOSPITAL | PUBLIC | GOJRAJHANG ROAD GOJRA TOBA TEK SINGH |
| PNJ | TOBA TEK SINGH | TEHSIL HEADQUARTER HOSPITAL, KAMALIA, T.T SINGH | PUBLIC | CHICHAWATNI ROAD, KAMALIA, TOBA TEK SINGH |
| PNJ | TOBA TEK SINGH | KHIDMAT E KHALAQ CITIZEN COMMUNITY BOARD CARDIAC CARE UNIT | PRIVATE | NEAR DHQ HOSPITAL, DISTRICT TOBA TEK SINGH |
| PNJ | TOBA TEK SINGH | FAMILY HOSPITAL TOBA TEK SINGH | PRIVATE | MOCHI WALA ROAD, GOJRA, TOBA TEK SINGH |
| PNJ | TOBA TEK SINGH | AL-SADIQ HOSPITAL | PRIVATE | CHECHAWATNI ROAD, KAMALIA, TOBA TEK SINGH |
| PNJ | TOBA TEK SINGH | AL NOOR EYE CLINIC TOBA | PRIVATE | MUHALLAH MOHBALI SHAH, KAMALIA, TOBA TEK SINGH |
| PNJ | TOBA TEK SINGH | SARWAR FOUNDATION HOSPITAL | PRIVATE | TOBA ROAD, RAJANA, TOBA TEK SINGH |
| PNJ | TOBA TEK SINGH | AL BARKAT HOSPITAL | PRIVATE | PANSERA ROAD, GOJRA TEHSIL, TOBA TEK SINGH |
| PNJ | TOBA TEK SINGH | MUNAWAR HOSPITAL | PRIVATE | PANSARA TOBA TEK SINGH |
| PNJ | TOBA TEK SINGH | ATHWAL HOSPITAL | PRIVATE | NIA LAHORE, MAIN JHANG ROAD, GOJRA TOBA TEK SINGH |
| PNJ | TOBA TEK SINGH | AMANAT EYE CLINIC | PRIVATE | JHANG ROAD GOJRA TOBA TEK SINGH |
| PNJ | VEHARI | MUMTAZ SURGIMED HOSPITAL | PRIVATE | PLOT NUMBER 22, SHARQI COLONY VEHARI |
| PNJ | VEHARI | HASEEB HOSPITAL VEHARI | PRIVATE | BUREWALA ROAD, MACHIWAL VEHARI |
| PNJ | VEHARI | DHILLON SURGICAL COMPLEX | PRIVATE | GULSHAN E REHMAN MULTAN ROAD, BUREWALA DISTRICT VEHARI |
| PNJ | VEHARI | UMAR SURGICAL HOSPITAL | PRIVATE | CHECHAWATNI ROAD, BUREWALA DISTRICT VEHARI |
| PNJ | VEHARI | BILAL MEDICAL AND SURGICAL COMPLEX | PRIVATE | 1 KM ARIF WALA ROAD, GAGOO MANDI, BUREWALA DISTRICT VEHARI |
| PNJ | VEHARI | AL GHAFOOR HOSPITAL | PRIVATE | 27 NEW MODEL TOWN HAMEED BLOCK STADIUM ROAD BUREWALA |
| PNJ | VEHARI | SABA KHAN SURGICAL HOSPITAL AND MATERNITY HOME | PRIVATE | ARIF WALA ROAD, GAGGO MANDI, BUREWALA |
| PNJ | VEHARI | ARSALAN ASHRAF MEDICAL COMPLEX | PRIVATE | MAIN CHICHAWATNI ROAD, SHEIKH FAZIL BUREWALA, DISTRICT VEHARI |
| PNJ | VEHARI | UMAR MEDICARE | PRIVATE | QUAID E AZAM ROAD, MAILSI DISTRICT VEHARI |
| PNJ | VEHARI | AL MUBEEN HOSPITAL AND MATERNITY HOME VEHARI | PRIVATE | 5- TARIQ BIN ZAYAD COLONY, MAIN LUDDAN ROAD, VEHARI |
| PNJ | VEHARI | DHQ HOSPITAL VEHARI | PUBLIC | JINNAH ROAD VEHARI DISTRICT VEHARI |
| PNJ | VEHARI | TEHSIL HEADQUARTER HOSPITAL, MAILSI | PUBLIC | MAILSI, DISTRICT VEHARI |
| PNJ | VEHARI | TEHSIL HEADQUARTER HOSPITAL, BUREWALA | PUBLIC | BUREWALA, DISTRICT VEHARI |
| PNJ | VEHARI | AL AMEEN HOSPITAL | PRIVATE | 64 CIVIL PARK MAIN ROAD BUREWALA |
| PNJ | VEHARI | HANIF MEDICAL CENTER | PRIVATE | CENTER 165-G BLOCK VEHARI |
| PNJ | VEHARI | KAMAL HOSPITAL | PRIVATE | VEHARI |
| PNJ | VEHARI | EMAN SURGICAL HOSPITAL | PRIVATE | BUREWALA VEHARI |
| PNJ | VEHARI | BUREWALA HOSPITAL AND SURGICAL COMPLEX | PRIVATE | BUREWALA VEHARI |
| SND | HYDERABAD | ISRA UNIVERSITY HOSPITAL | PRIVATE | HALA ROAD, P.O BOX NO. 313, HYDERABAD, SINDH |
| SND | KARACHI | MURSHID HOSPITAL AND HEALTH CARE CENTER | PRIVATE | HUB RIVER ROAD MUJAHIDABAD MOUCH GOTH BALDIA TOWN KARACHI |
| SND | KARACHI | KARACHI INST. OF RADIOTHERAPY AND NUCLEAR MEDICI | PUBLIC | KIRAN HOSPITAL ROAD, GULZAR E HIJRI ROAD, SCH 3 |
| SND | KARACHI | ALKHIDMAT FAREEDA YAQOOB HOSPITAL | PRIVATE | GULSHAN E HADEED KARACHI |
| SND | KARACHI | INSAAF MEDICAL CENTER | PRIVATE | PB-25 SECT-3, QUETTA TOWN KARACHI |
| SND | KARACHI | ALTAMASH GENERAL HOSPITAL | PRIVATE | ST-9/A, BLOCK-1, CLIFTON KARACHI. |
| SND | KARACHI | CREEK GENERAL HOSPITAL | PRIVATE | IBRAHIM HIADERY KORANGI CREEK NEAR NASIR JUMP |
| SND | KARACHI | HUSSAIN LAKHANI HOSPITAL KARACHI | PRIVATE | IQRA UNIVERSITY, PLOT# 210, BLOCK B, NORTH NAZIMABAD KARACHI |
| SND | KARACHI | DOW UNIVERSITY HOSPITAL | PUBLIC | SUPARCO ROAD GULZAR-E-HIJRI KARACHI |
| SND | KARACHI | INFINITY EYE CARE CENTER KARACHI | PRIVATE | KARACHI |
| SND | THARPARKAR | MEHRAN MEDICAL CENTER | PRIVATE | THAR BAZAR, HAJI WALI SAMEJO MARKET, UMERKOT |
| SND | THARPARKAR | MUHAMMAD MEDICAL COLLEGE HOSPITAL | PRIVATE | RATNA ABADD, HYDERABAD ROAD, MIR PUR KHAS |
| SND | THARPARKAR | AL KHIDMAT HOSPITAL MITHI | PRIVATE | ISLAM KOT ROAD MITHI |
| SND | THARPARKAR | NEEL KANTH MOTHER CARE HOSPITAL | PRIVATE | NEAR GIRLS HIGH SCHOOL, MITHI |
| SND | THARPARKAR | SHAHAB WELFARE MEDICAL CENTER | PRIVATE | HYDERABAD BY PASS ROAD, BADIN |
| SND | THARPARKAR | LOVE AND TRUST HOSPITAL | PRIVATE | BEHIND STATE OIL PETROL PUMP, CHACHRO CITY |
| SND | THARPARKAR | ALI MURAD SHAH MEDICAL CENTRE | PRIVATE | NEAR CIVIL HOSPITAL MITHI |
| SND | THARPARKAR | MALEER MEDICAL CENTRE | PRIVATE | ZAKRIA SHOPPING MARKET THAR BAZAR UMER KOT |