Telenor Call Packages 2022 Daily, Weekly & Monthly
Telenor daily call packages give you through sufficient talk time at dissimilar hours of the day for such activities. All Telenor call packages are listed through a detail button. Scroll down the package list and click on the detail key for absolute information. Telenor addresses its customers' necessities by offering gorgeous call packages. Telenor present a number of packages ranging from Rs 5.5 to Rs 600.
Telenor Call Packages 2022 Daily, Weekly & Monthly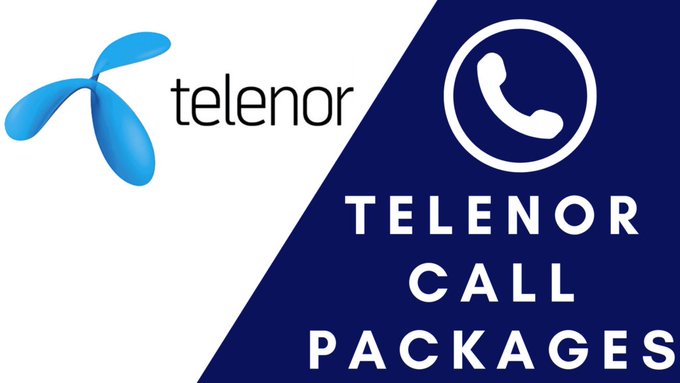 Whether you desire to converse your assignment with your college mate or talk about the official matters for an hour or so. Telenor call package daily contain a packing list that expire in one day and Telenor commence new services For its customers that assist to connect through the telecom companies. Telenor 4G continued to develop its network and its contributions to meet the requirements of customers with a steady focus on consumers' expectations and thereby shaped a unique mixture of openness and safe communication.
Telenor Daily Call Packages
Network
Package Name
Free On-Net Mins
Free Off-Net Mins
Free SMS
Free MBs
Validity
Price
Telenor
Telenor Good Time Offer
Unlimited
—
—
250
1 Day
Rs.6

How to Subscribe

Telenor
Telenor Full Day Package
Unlimited
—
—
50
1 Day
Rs.13

How to Subscribe
Telenor Weekly Call Packages
Network
Package Name
Free On-Net Mins
Free Off-Net Mins
Free SMS
Free MBs
Validity
Price
Telenor
Telenor Free First Call Offer
Unlimited
—
—
—
7 Days
Rs.5

How to Subscribe

Telenor
Telenor Haftawaar Offpeak Offer
Unlimited
—
—
—
7 Days
Rs.55

How to Subscribe

Telenor
Telenor Sahulat Mini Offer
200
20
200
100
7 Days
Rs.75

How to Subscribe

Telenor
Telenor Haftawar Chappar Phaar Package
Unlimited
—
—
70
7 Days
Rs.90

How to Subscribe

Telenor
Telenor Haftawar Sahulat Package
1000
70
700
100
7 Days
Rs.115

How to Subscribe

Telenor
Telenor Weekly Internet All In One
1000
50
—
1500
7 Days
Rs.130

How to Subscribe

Telenor
Telenor Weekly Easy Card 150
1000
50
1000
1500
7 Days
Rs.135

How to Subscribe

Telenor
Telenor Weekly Easy Card Plus
1500
60
1500
3000
7 Days
Rs.175

How to Subscribe

Telenor
Telenor djuice Weekly Internet All In One Plus Offer

Free Balance: 50

150
—
—
3500
7 Days
Rs.190

How to Subscribe

Telenor
Telenor Weekly Easy Card Mega
2000
70
2000
10000
7 Days
Rs.222

How to Subscribe

Telenor
Telenor Mega Plus Weekly Easy Card
5000
80
5000
30000
7 Days
Rs.265

How to Subscribe
Telenor Monthly Call Packages
Network
Package Name
Free On-Net Mins
Free Off-Net Mins
Free SMS
Free MBs
Validity
Price
Telenor
Telenor Sim Lagao Offer
3000
—
—
10000
30 Days
Rs.0

How to Subscribe

Telenor
Telenor djuice Monthly Messaging Bundle
—
—
10000
300
30 Days
Rs.47.80

How to Subscribe

Telenor
Telenor Mahana Sahulat Offer
300
10
—
3000
30 Days
Rs.70

How to Subscribe

Telenor
Telenor Mahana Rakhwala Package
3000
—
3000
300
30 Days
Rs.418

How to Subscribe

Telenor
Telenor Monthly Easy Card 450
500
50
500
1000
30 Days
Rs.450

How to Subscribe

Telenor
Telenor Monthly Easy Card 600
3000
150
3000
6000
30 Days
Rs.530

How to Subscribe

Telenor
Telenor Monthly Easy Card 800
5000
300
5000
9000
30 Days
Rs.715

How to Subscribe

Telenor
Telenor Easy Card 1000
7000
450
10000
15000
30 Days
Rs.900

How to Subscribe
Telenor Others Call Packages
Network
Package Name
Free On-Net Mins
Free Off-Net Mins
Free SMS
Free MBs
Validity
Price
Telenor
Telenor 3 Day Din Bhar Package
100000
—
—
—
3 Days
Rs.24.50

How to Subscribe

Telenor
Telenor 3 Day Super Hit Package
100000
—
—
—
3 Days
Rs.34

How to Subscribe

Telenor
Telenor djuice 3 Day 3 Ka Scene Offer
Unlimited
—
500
50
3 Days
Rs.34

How to Subscribe

Telenor
Telenor 3 Days All in One Offer
150
15
150
150
3 Days
Rs.35.85

How to Subscribe

Telenor
Telenor 3 Day Voice Offer
600
—
—
50
3 Days
Rs.36

How to Subscribe

Telenor
Telenor djuice 3 Day Onnet Offer
250
—
500
15
3 Days
Rs.36

How to Subscribe

Telenor
Telenor Super 3 Package
300
—
300
100
3 Days
Rs.40

How to Subscribe

Telenor
Telenor 3 Day Hybrid Package
150
10
150
150
3 Days
Rs.40

How to Subscribe

Telenor
Telenor 3/3 Offer
600
—
300
50
3 Days
Rs.50

How to Subscribe

Telenor
Telenor 3 Day Sahulat Offer
250
25
250
50
3 Days
Rs.52

How to Subscribe

Telenor
Telenor 3 Day Plus Package
300
25
300
300
3 Days
Rs.60

How to Subscribe